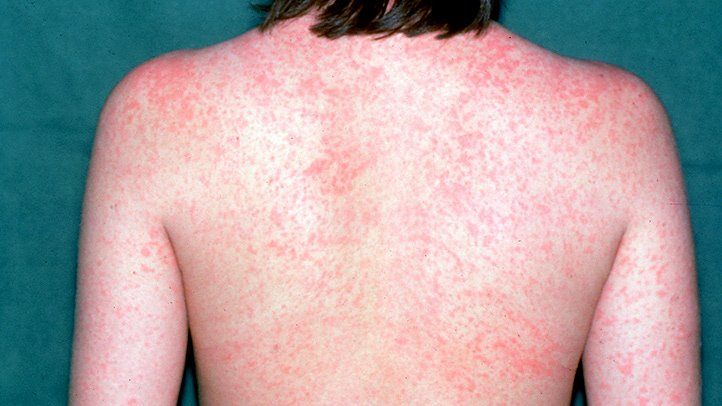 2nd case of Measles being investigated in Saint John, confirmed in KV High School
"The Office of the Chief Medical Officer of Health is investigating a second confirmed case of measles in the Saint John area.
'Measles is a highly contagious respiratory disease and is vaccine-preventable,' said Dr. Jennifer Russell, chief medical officer of health.
The case was confirmed at Kennebecasis Valley High School.
'Public Health is working closely with local health-care providers and school district officials to contact individuals who may have been exposed to the affected individual,' said Russell.
Early symptoms of the measles may include fever, cough, or tiny white spots in the mouth. Within three to seven days, a red blotchy rash will appear, first on the face and then spreading to the body, arms and legs.
'If these symptoms are present, it is important that you contact your health-care provider, Public Health or 811 prior to presenting to a clinic, physician's office or emergency room so that necessary measures can be put into place to prevent the spread to others,' said Russell.
Measles can be prevented with a vaccine. Most people are protected from measles infection from two doses of vaccine. In New Brunswick, the vaccine that protects against measles, mumps, rubella and varicella is free of charge for babies aged 12 and 18 months. Adults born in 1970 or later can receive free measles, mumps and rubella vaccines if they have not already had two doses. Adults born before 1970 are considered immune to measles.
The measles virus is transmitted through the air or by direct contact with an infected person. Measles can be more severe in adults and infants and can lead to complications. All residents are urged to consider vaccination as the best way to protect themselves and their families against measles and other vaccine-preventable diseases. Those who are unsure of their vaccination status, or that of their children, are urged to discuss this with their health-care provider.
Additional information on measles and immunization is available online."
Photo Source: Bart's Medical Library/Phototake