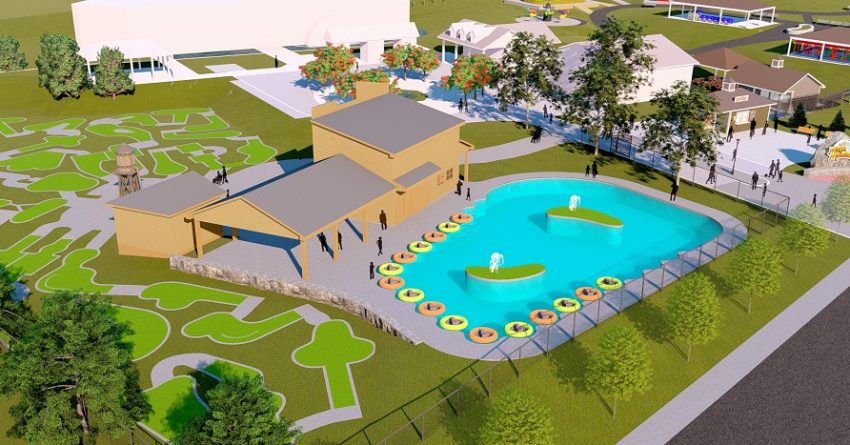 All-new four 9-hole courses & Bumber Boats attraction coming to Magic Mountain next year!
Fun things are coming to Magic Mountain next year — they've been busy behind-the-scenes renovating their GolfZone, creating four 9-hole courses and also adding in a FunZone Bumber Boats attraction!
In a press release, Magic Mountain announced "The new Bumper Boat attraction will feature battery powered boats that allow a much quieter and cleaner guest experience. Because they are emissions-free, the water can be maintained just like a swimming pool and each boat will include a built-in squirter to allow interactive play.
The Bumper Boats can be enjoyed as a pay-per-ride basis, or as part of the FunZone bracelet package!
The GolfZone overhaul will see each 9-hole course professionally designed by the firm Adventure Golf Series, who has designed courses across the world. Courses can be purchased individually or as a package deal that would include all courses.
"The entire area will have a mining/ghost town theme with a large shaded seating area, an interactive electronic shooting gallery with highly themed animatronic targets, and mining sluice so you can pan for your own fossils and gemstones."
The new development is projected to be completed July 2020!
*Photo courtesy of Magic Mountain