Amazing Race Canada searching for New Brunswick contestants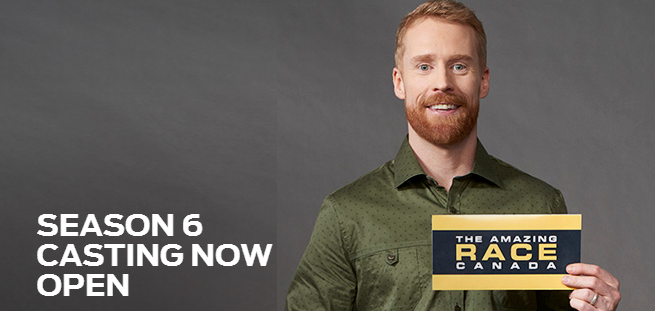 The Amazing Race Season 6 is fast approaching filming in 2018 — and contestants are being sought for the show.
…More particularly, for the first time ever, New Brunswick contestants are being sought!
Casting Producer Mike Yerxa is actually from the Maritimes, having grown in the Hampton/Quispamsis area, and would love to see some NBers in the show!
"We've never had New Brunswick competitors on our show, which is a shame… So it's kind of a personal mission of mine to change that."
Although we have seen The Amazing Race in the past feature cities like Saint John & our very own Moncton,he says it's really not the same as having New Brunswickers actually compete & be in the national spotlight.
For the 2018 season, they're looking for "Heroes" and those who are active in their communities — like role models, emergency officials, coaches, caregivers, volunteers, military personnel, and more along those lines.
You can even nominate a hero or heroes to be on the show this season — "It could be a relative, a teacher or coach, a colleague, anyone that you look up to and you see as a Hero."
To apply, check out The Amazing Race Canada
*Photo source: The Amazing Race Canada