America now holds title for World's Longest Pizza — Canada slacking behind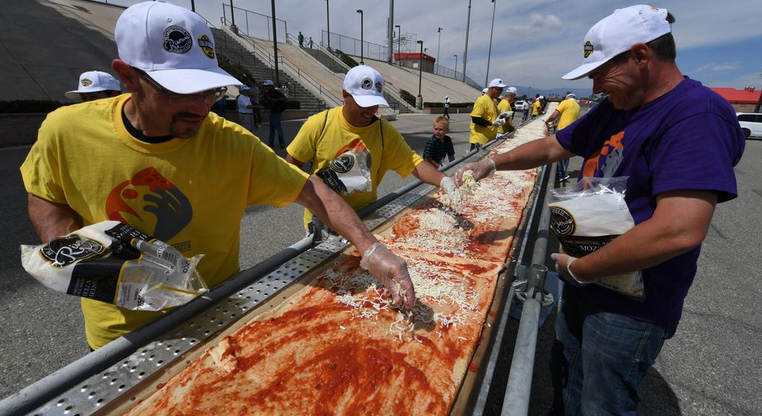 Come on, Moncton — We need to beat this record! …For Canada!
Pizza lovers gathered at a speedway in California this past Sunday to try & break the Guinness World Record for the longest pizza in the world!
They created one single sheet of pizza that stretched 6,330 feet — over a mile in length — around the racetrack!
The oven was a conventional gas oven on wheels.
What's crazy about this — America snagged this Guinness World Record from Italy, the king of pizzas! #MamaMia!!
Seriously, though — Where is Canada in all this???
Sorry, Guiness — but I can only assume we're to busy eating pizza to be bothered with such a laboursome record-breaker — we already know our Canadian pizzas (Canadian bacon being the secret ingredient) are perfection. Why go through the hassle! Enjoy it & be happy!