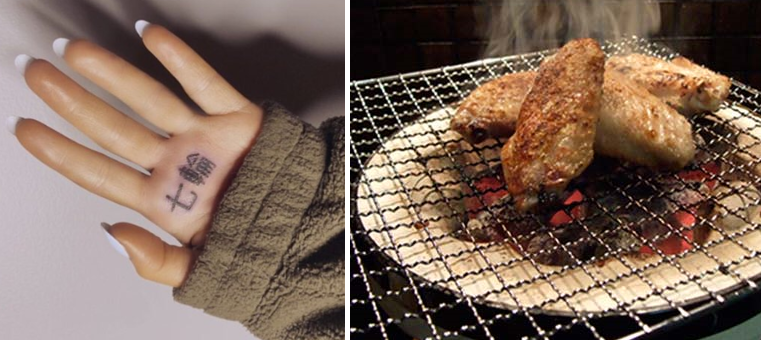 Ariana Grande's new hand tattoo blunder shows singer's love for Tiny BBQ Grills
We've all got at least one friend who's got a tattoo with foreign lettering — it's a fad that refuses to stop, despite fears some have of being duped with insulting or hilarious phrases, rather than the words they think it means.
Early this morning, Ariana Grande showed off a photo of her new palm tattoo — before deleting if off her Instagram after learning from fans that her cute Japanese tattoo did not, in fact, translate to "7 Rings" (named after her latest single 7 Rings, off her upcoming album Thank U, Next).
Turns out it translates to "Shichirin" — a type of small Japanese BBQ grill.
for those who are confused, ariana grande got a tattoo on her hand in japanese intended to spell out "7 rings" and posted it on instagram (now deleted), but japanese people in the comments started saying how the REAL translation is bbq grill pic.twitter.com/rF0NvEa9Yv

— Alice (@alice2096) January 30, 2019
Seriously, though — I think Arie should really embrace this tattoo, rather than try to fix it; just have fun with it! After all — She's a Barbie Grill, in a Barbie World!