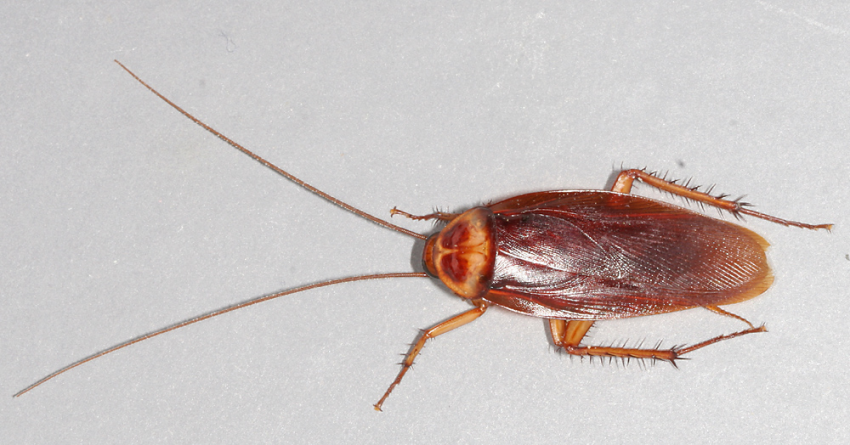 Best gift ever? Name a cockroach after your ex & watch it be eaten by an animal this Valentine's
Disgusting? Hilarious? — I say BOTH!
You can have the San Antonio Zoo name a cockroach or rat after your ex, and have it fed to an animal for lunch this Valentine's Day!
Only a few days left to name a cockroach or a rat after your ex during the first-ever "Cry Me a Cockroach" event! 💔
Name a roach or rat here: https://t.co/9Wk5wsHVDR pic.twitter.com/cyEOYTFRb1

— San Antonio Zoological Society 🦏 (@SanAntonioZoo) February 10, 2020
You don't just get the satisfaction in knowing your "ex" will be served as a treat to a hungry bird or reptile — you'll get to watch it live via Facebook as it happens!
"You will be able to name a cockroach after your ex, and we will serve it up as an enrichment treat to one of our animals for only $5. If your ex was a snake, you can even name a pre-frozen rodent after them, and we will feed it to a reptile for $25! 

On Valentine's Day, February 14th, we will be live-streaming our 'Cry Me A Cockroach' feeding frenzy! Birds and reptiles from San Antonio Zoo will join in on this feast. Will your ex be offered to our animals? Tune in this Valentine's Day to find out!"
If the thought of feeding roaches or rats to birds or reptiles sounds unusually bizarre — the San Antonio Zoo assures you, it's not.
"…The pre-frozen rodents we utilize are part of regular daily scheduled feedings of our animals. They are delivered frozen from a mouse farm and stored at our Nutrition Center until thawed for feedings. Live roaches are sourced from professional roach breeders, the colony is cared for and maintained by the Reptile Department in the Reptile House."
The best part about all this — you'll be given a certificate for the event, that you can share on Facebook!
Find out more here: Cry Me A Cockroach Event
Photo Source: Gary Alpert, Attribution-Share Alike 3.0 Unported license