Christmas cards for Becca Schofield can be dropped off at any Vogue Optical across Canada
What a fantastic & easy way to ensure your Christmas cards get delivered to Becca & family!
Just last week, Becca Schofield's mom Anne posted to the Becca's Battle with Butterscotch Facebook group last week, saying all Vogue Optical locations across Canada will be accepting Christmas cards to Becca & family!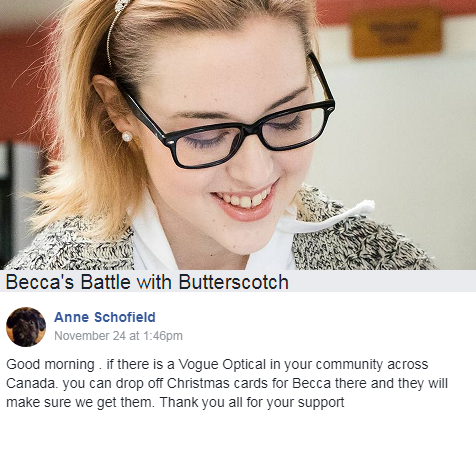 So if you or your family/friends/coworkers/business are looking to spread some holiday cheer, this is a fantastic way to — for a fantastic person & family!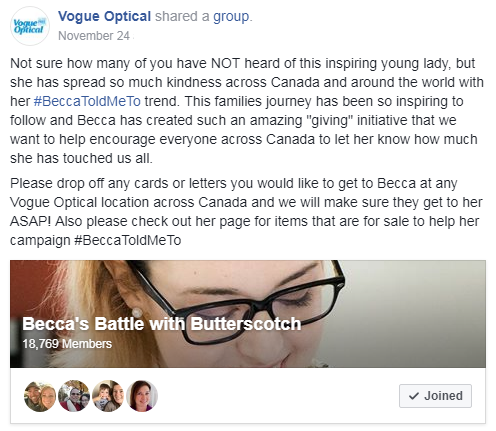 Christmas Card photo source: GoodWishes