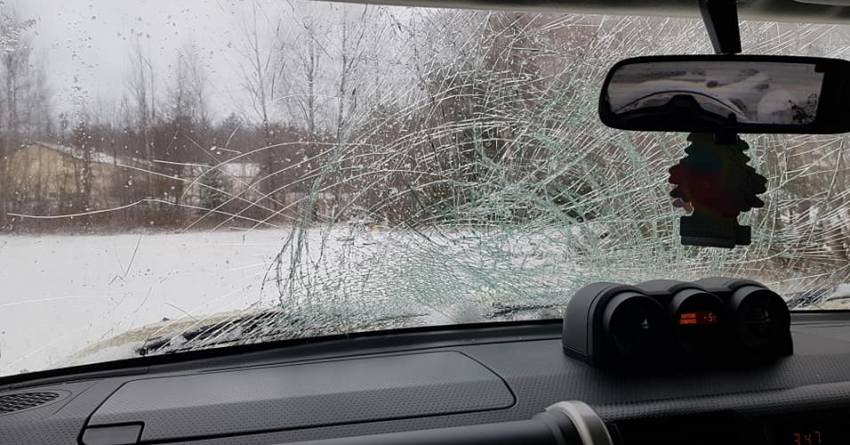 This is why you clear your car off from snow & ice: Flying ice struck an SUV in Riverview Tuesday.
This is why it's so important to clear the snow & ice build-up off your vehicle before driving.
An Upper Coverdale resident was driving eastbound in an SUV with a pet passenger Tuesday afternoon on Coverdale Road toward Riverview — when a chunk of ice flew off an oncoming SUV & smashed into the front of the victim's SUV.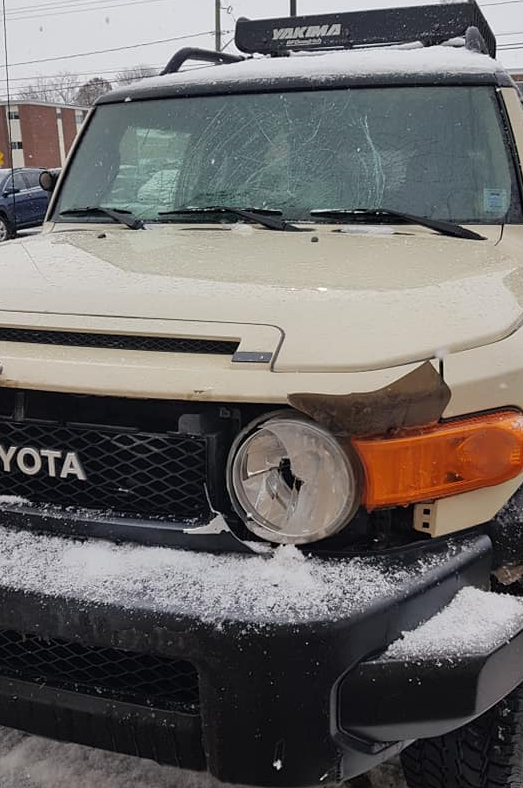 Chunks of flying ice destroyed the front headlight, deflector & windshield of this SUV. Shards of glass broke off from the windshield & entered the cab — the driver sustained minor cuts, while the pet passenger was unharmed.
The outcome could have been a lot worse.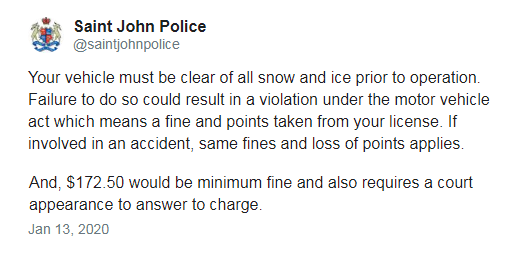 The driver of the damaged SUV hadn't realized until today just how important it is to clear the ice off your vehicle before traveling — and wishes to remind other drivers "Take the two extra minutes to clean your vehicle off."
Here are some tips to help clear snow & ice off your car:
USE AN ICE SCRAPER/SNOW BRUSH
Use an extended arm foam brush to clear snow off with ease OR for those high, hard-to-reach areas
Turn the A/C on in your vehicle with the temperature setting on Hot, to defrost your windows inside faster (it uses dry air, evaporating moisture faster & longer)
If you have a jug of washer fluid or de-icer kicking around, pour some on the windshield to aid with scraping
Use a vinegar-water mixture if you don't have de-icer (three-parts vinegar, one-part water mixture in a spray bottle)
REMEMBER YOUR LICENSE PLATE! It's easy to forget, but illegal to drive with anything obstructing view of your rear license plate
If you have access to one, keep your vehicle in a garage on days/nights you know are going to snow
Use a snow blanket to keep your car free from ice & snow