Codiac Transpo releases mobile app for easier bus tracking
Codiac Transpo's released a brand new app on mobile platforms that allows you to track your bus in real time!
Available to download through both the Apple Store and the Google Play Store, this lets you not only track buses in real time — you'll be able to subscribe to specific routes, receive notifications/alerts on any detours your bus encounters (or in the event it gets cancelled due to weather); it can even send text notifications for up-to-the-minute arrival points & times you want to leave or get to your destination!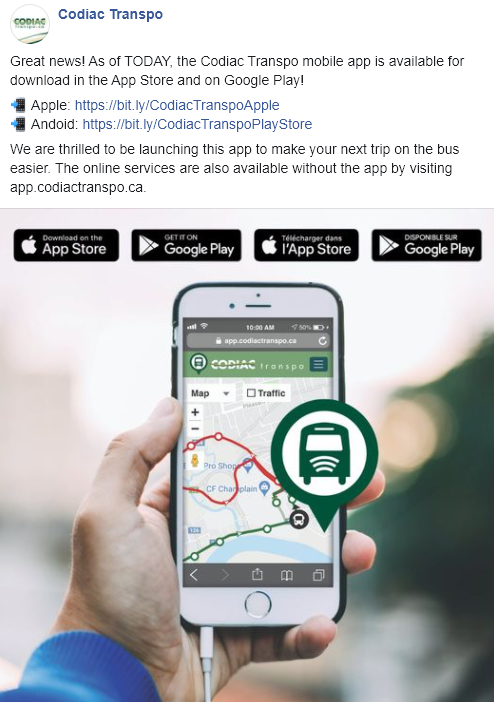 📲 Apple: https://bit.ly/CodiacTranspoApple
📲 Andoid: https://bit.ly/CodiacTranspoPlayStore
Online services are also available via web browser by simply visiting app.codiactranspo.ca.
Photo Source: Google Play Store
More details: Codiac Transpo