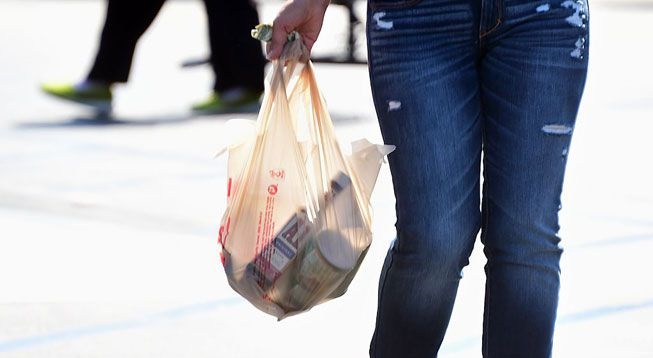 Like Moncton last week, Dieppe & Riverview introduce bylaw to curb plastic bag usage by July 2020
Monday night's meeting saw Dieppe & Riverview city councils echo Moncton last week, introducing a bylaw that will see stores in all 3 communities reduce plastic bag usage by July 2020.
If passed, only paper bags will be offered/charged at Moncton, Dieppe & Riverview business checkouts (along with reusable bags) — aside from select items that will still permit plastic bags.
This is only the first of three readings heard from each city about the proposed bylaw.
Once passed, businesses that go against the bylaw can be fined anywhere from $140 to $2,100.
Exempt products will include produce, small hardware items like nails & bolts, frozen foods & meats, and prescription drugs, among other things.
We aren't the only ones trying to curb plastic usage — Ottawa recently announced that the entire country is looking to ban single-use plastics, starting as early as 2021.
Plastic pollution is a problem we can't afford to ignore. Today our government announced we'll:
✅Ban harmful single-use plastics as early as 2021
✅Make companies accountable for their plastic waste
✅Support job-creating innovation & promote affordable, safe alternatives

— Justin Trudeau (@JustinTrudeau) June 10, 2019
Photo Source: Getty Images