Do you like to save money?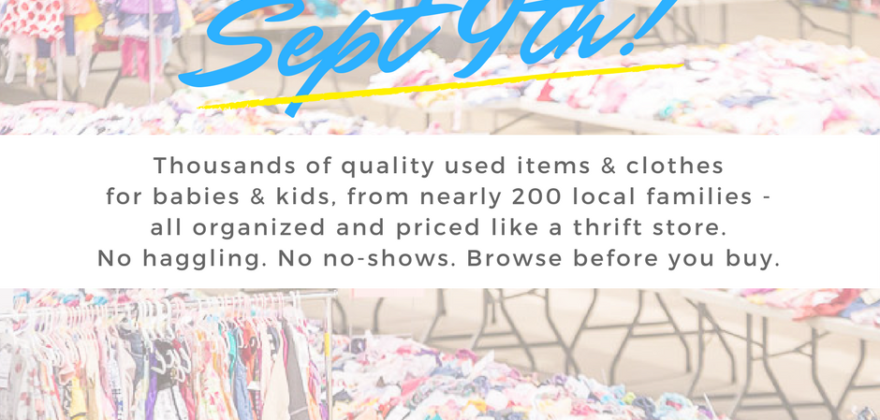 Moncton Multiples Consignment sale is where it is at for buying great clothes and toys BUT you can also sell your clothes and toys too…..Also don't forget to volunteer so you can shop early and not miss a single deal!
"Back-to-School sales are popping up … but don't forget the BEST sale of the season is September 9!
Be sure to click 'going' on the Facebook event to be in the know about early shopping contests and more – and share with your friends so they don't miss out on the amazing deals! Nearly 2,000 shoppers came out to our spring event – we'd love to see even more happy shoppers in September!