Brace yourself for the hottest ornament of Christmas 2017: Donair Ornaments
It's the gift that keeps on spinning. By a 24/7 Donair ornament today.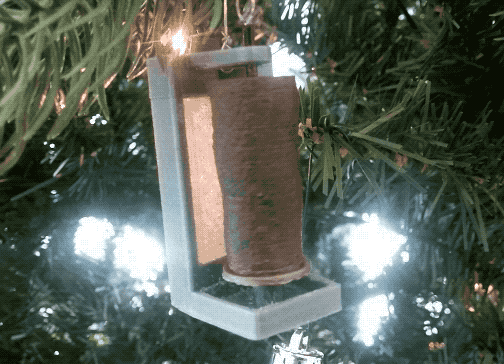 A hunk of meat spinning on a rotisserie heater — We can just picture the scent it gives off.
Aaand we're sold.
Inspired by a Reddit user falling in love with the live stream (and making the world's first motorized donair ornament), Halifax local 3D Printing shop Eurekatec got to work & started 3D printing these ornaments — selling them for $14.99 each. They even come wrapped like a donair!
*are not motorized, however*
The 24hr live stream Donair Cam has been running since October 30. This is legit the Maritime equivalent to those Yuletide Log burning holiday videos.
Melts your heart just as fast as those frozen donair logs are cookin' <3