DON'T BE AN IDIOT: When the school bus has its lights flashing/stop arm out, YOU STOP TOO.
We just wanted to say thanks for taking the time to click & read this — we know you care about the safety of our childrens' well-being & helping them arrive alive each day to school.
Quick reminder: School buses before & after school require your patience & attention in order to safely transport students to & from their bus stops in a safe & efficient manner.
This issue is so serious, that the Government of New Brunswick has had to post a reminder for drivers about how the regular traffic rules of the road work.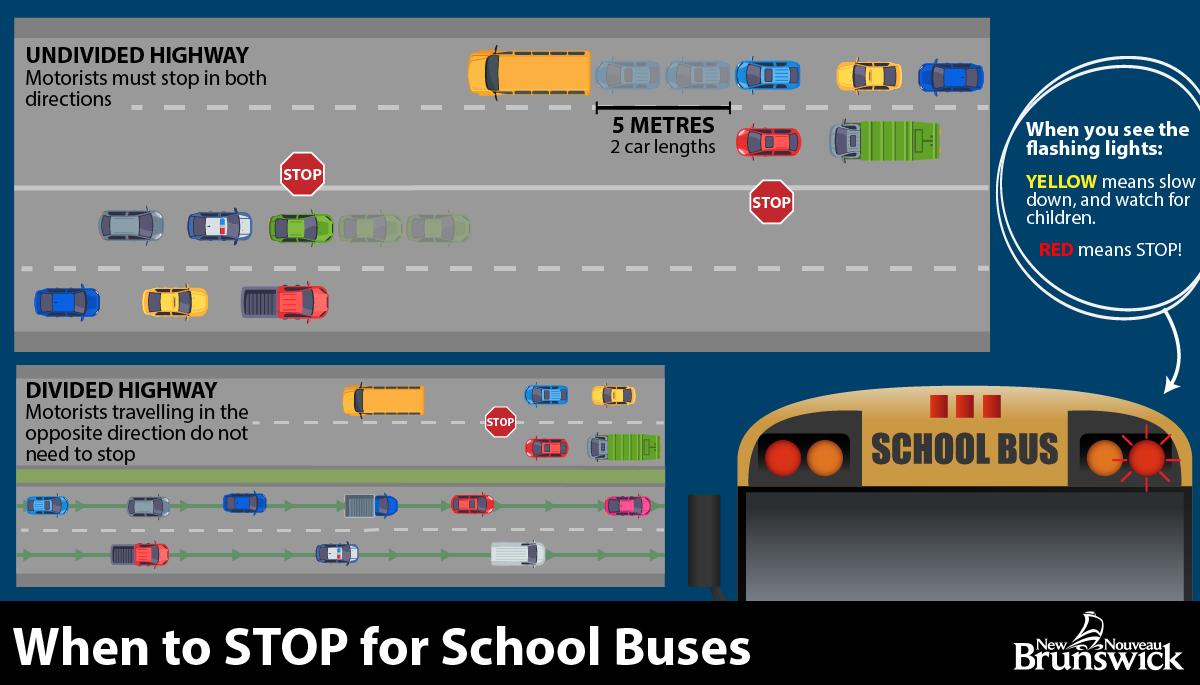 Nevertheless, it IS a good reminder for both young & experienced drivers to review and remember.