Driver's Licenses may soon be replaced by smartphone app
Are you in favour of seeing your driver's license switch from paper to digital?
A pilot project is happening in select US states where motorists are testing a cell phone app to replace their full driver's license — both the front & back of the card.
This is currently happening in Colorado, Idaho, Wyoming, Maryland and Washington, D.C.
Paul Grassi, Commerce Department National Institute of Standards and Technology — "We see great utility in the future with mobile driver's licenses that don't exist today with the physical plastic cards. With innovation occurring on mobile platforms, it almost makes too much sense to add this as an option."
The institute gave a $2,000,000 grant to a cyber security company to design the digital license & test it in select states with a 2 year pilot project.
Tiffany Conway, field marketing director for Gemalto North America — "The purpose of that pilot is really to test the technology before we went to a full-scale implementation."
Fox News: The cellphone app does show your license, front and back, just as it looks on your plastic version. But unlike the license in your wallet, the app has settings that allow you to limit what's shown, depending on the situation — When buying alcohol "you only see their picture and it says that they are of age." Nothing else on your ID is seen by the store clerk.
"You're just checking the face recognition with the computer and they're off and running," Gregg said, adding that simplicity and speed would really help stores like hers that have thousands of transactions in a single day.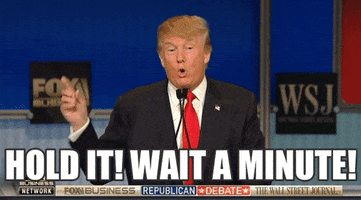 …Now this raises multiple red flags for people, though — Not just for privacy concerns, but also the price tag this may create for the license-carrier.
What if someone doesn't have a smartphone?
What if someone can't afford a smartphone?
"I have to hand my phone to a cashier?? GERMS."
"What if the cashier is a thief & has a hidden NFC-hacking device at their cash? They could steal my banking info."
"I am not handing my phone (aka my ID) to a cop. Or anyone!"
At this point, handing your cell phone over to an authoritative figure (be it a cashier or police officer) no longer about paranoia — it's about privacy. No one wants to voluntarily hand their phone over to anyone.
…On the plus side for us, this would mean less plastic/printed materials, which would help be environmentally friendly.
…On the plus side for the government, individual IDs are able to be updated in seconds & allows for your ID to be kept up-to-date.
…On the negative side, the app could be hacked & your information could be that much more easily modified… If your phone was stolen or misplaced, there goes your license… There's potential for spoofing apps that could be created to place your photo over someone else's ID credentials…
We'd love to hear your thoughts on this! Join the discussion on our K945 Facebook page!
More info: Fox News