"Facebook Beta" rolling out on desktops — looks like Twitter, also features Dark Mode!
Over the past few months, Facebook has been rolling out a newer, more polished look and feel for desktops running Facebook via web browser.
Currently dubbed "Facebook Beta," this new mode uses less system resources (runs faster & smoother), looks similar to its mobile platform, feels more simplistic (which is a good thing) & also allows the user to enable the ever-growing-in-popularity "Dark Mode!"
Facebook is slowly rolling out Facebook Beta to users across the globe, so it may not be available just yet for your profile to access it.
Here's how you can enable it (if available on your account): Click the drop-down arrow, as if you were choosing to log out. Choose "See Facebook Beta" to access it!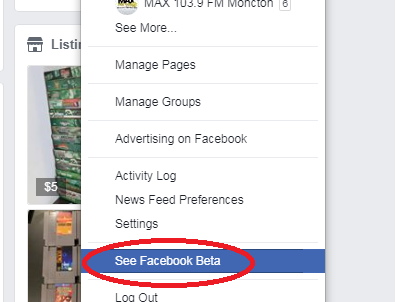 As it transitions to the new Facebook style, it will give you the option to switch to Dark Mode — you can always enable or disable it under the new drop-down menu, where you can also access the option to log out.
Have you tried the new Facebook Beta style yet?? Let us know your thoughts!