Fast & Furious 9 release date announced, racing into theatres "soon"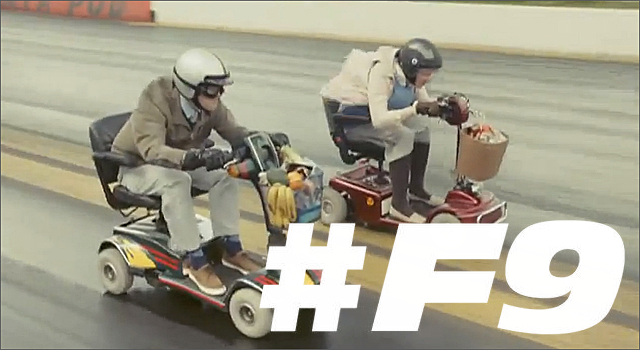 Get ready for one last ride with the Fast & Furious crew!
It's going to be nearly 3 years before we get to see the new F9 movie — And you'd better believe they have at least one more sequel coming after F9.
By the time they're finished the entire franchise (if it ever finishes), Vin's going to be out of Diesel & racing around the supermarket in a scooter.
*Scooter racing photo creds to JackpotJoy