Google's celebrating Canada's 150th with Doodle contest for kids kindergarten to grade 12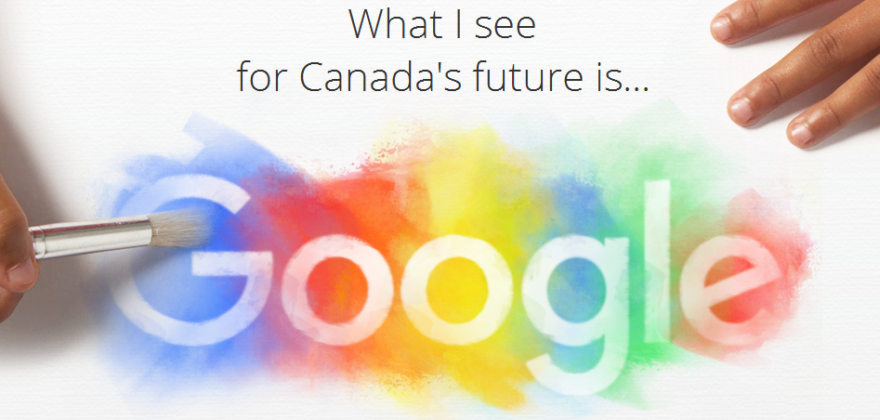 Google is wanting to see all kids between kindergarten and grade 12 draw a special Doodle for the Google home page this Canada Day!
Canada turns 150 this year, and Google wants to celebrate, too!
And it's a great idea — they're asking kids to imagine what the next 150 years will look like for Canada!
The Doodle theme is: "What I see for Canada's future is…"
They're looking for optimism, creativity and imagination in these doodles!
Kids can draw this doodle in any way, shape, or form — with programs as simple as Paint, to typing in pure code!
Naturally, there's only one winning doodle — The doodle will be featured for a full 24hrs on Google Canada's home page. The winner will receive a $10,000 university scholarship, Google Chromebook, & a trip to Toronto June 13 for the doodle unveiling! The winner's current school also gets a $10,000 technology award!
Contest closes May 2 @11:59pm.
Contest details: https://doodles.google.ca/d4g/