Harlem Globetrotter Zeus pays K945 a visit!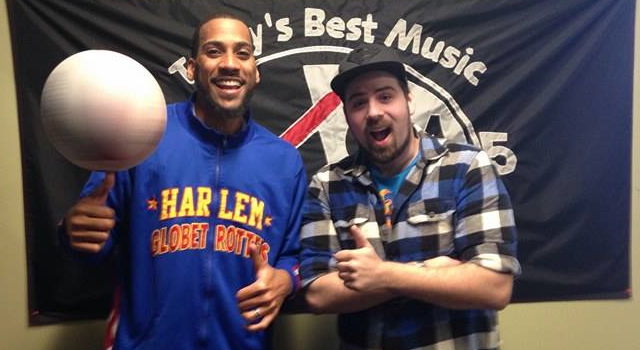 One of my favourite events is coming back to Moncton Thursday, April 27 — and this year, I get to be a part of the action!!
The Harlem Globetrotters are making their way to the city next week — and Zeus stopped in to chat with me about the upcoming game next week!
It's always a blast to have the Globetrotters in studio, though I'm used to always being the tallest person in the building!
Last week, I received a parcel in the mail — a Harlem Globetrotters jersey & shorts for the upcoming game!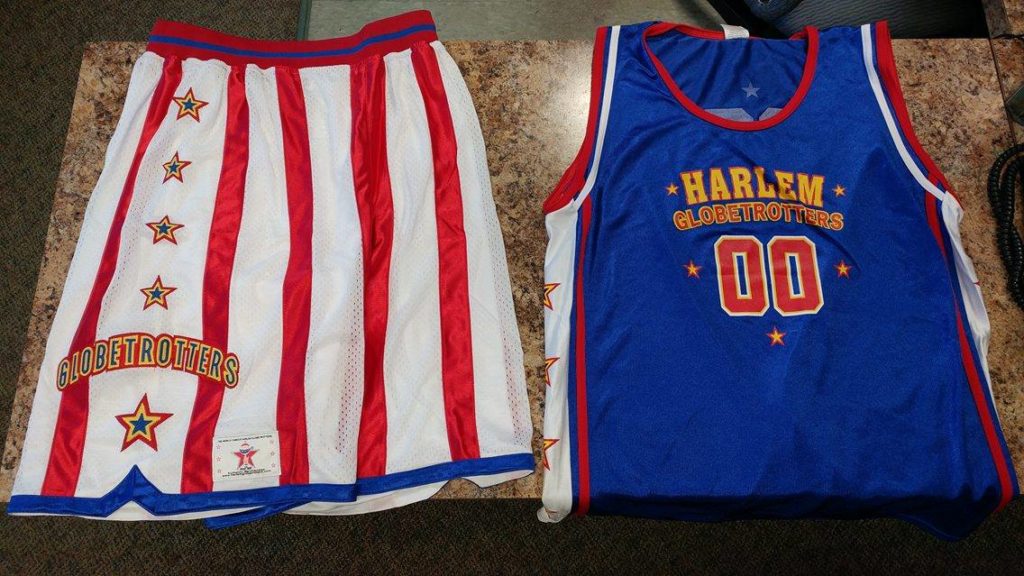 I'll be suiting up and playing as a guest Globetrotter in next week's game! …Which is absolutely terrifying, since I haven't played basketball in literally 10 years!!
That being said, Zeus tells me how to cope with my nervousness about being on the court! You can check out the interview on our K945 Facebook page: https://www.facebook.com/k945moncton/videos/1477060215659114/