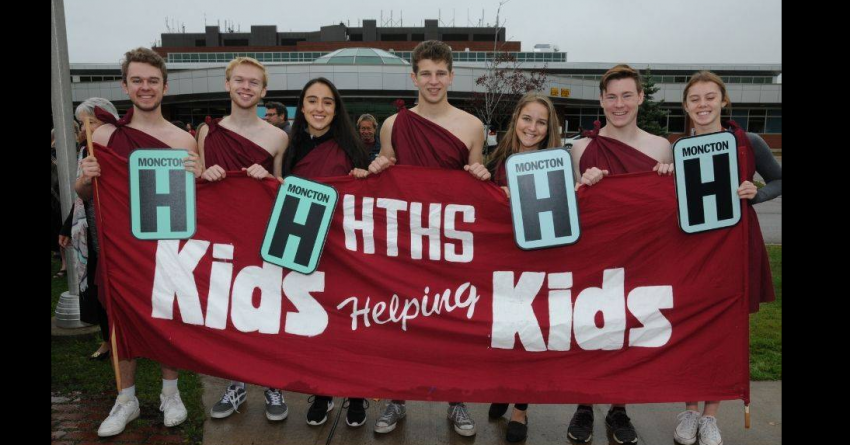 Harrison Trimble High schoolers marching to Moncton Hospital today for annual 'Trojan Trek' fundraiser
The annual Trojan Trek is fast approaching for Harrison Trimble's Trojans — along with about 1,200 other high school students!
This year, Harrison Trimble students will be marching from the high school to the Moncton Hospital to raise funds for the Moncton Hopsital's upcoming Maternal Fetal Medicine Clinic.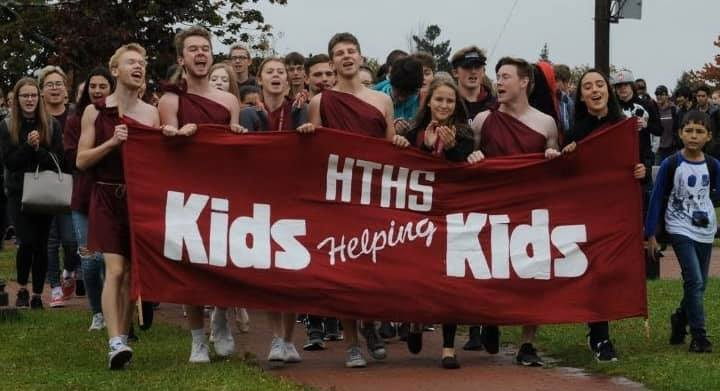 The school's Trojans team has been hosting this since 1981 — with students & staff originally coming together to raise money for a classmate who needed treatment in Germany at the time.
Since then, the Trojan Trek & its accompanying events over the  have raised over $220,000 to the Moncton Hospital's neonatal intensive care unit.
The hospital's upcoming Maternal Fetal Medicine Clinic will house a new state-of-the-art maternity ward & neonatal intensive care unit.
Construction is set to begin on the clinic in Spring 2020.
Harrison Trimble has been holding various in-school events & activities for the students each day this week in support of the fundraiser — including the chance to pie a teacher in the face, a teacher dunk-tank, and their Trail Relay.
If you wish to support the Trojan Trek & the upcoming maternal clinic, you can donate directly through students or staff members of Harrison Trimble, or through FriendsFoundation.ca/donate — just be sure to choose "Trojan Trek" as the cause you're supporting!
Photo Source: Facebook