Has the Unicorn trend gone too far?? It's now invading our pizza!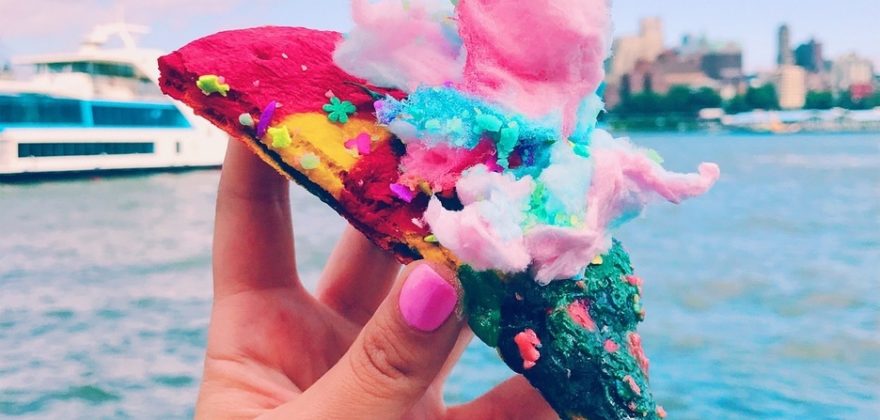 Let's face it — ever since My Little Pony and the birth of the BRONY, Unicorns have started trending in unsuspecting places.
It started as novelty toys & gags in department stores, then it infiltrated Starbucks for a while…
Just when you thought it was over…
It's now invaded your pizza.
……………………………………………………………………
Don't get me wrong — this looks downright amazing — but of all things…. Why a unicorn pizza?!?!?
It's essentially a giant cookie — sugar, sugar, & more sugar… And then cotton candy on top for even more sugar.
….A treatsa pizza, if you will. This is starting to sound amazing.