Move over, Pokémon GO — 'Jurassic World Alive' has you hunting dinosaurs via smartphone
You read that right — Keep your eyes peeled (to your phone) for dinosaurs on the loose.
This is Jurassic World Alive — An augmented reality game, much like Pokémon GO, that has you hunting down virtual dinosaurs in the real world through your smartphone.
They're ALIVE in our world!

Dinosaurs have returned to rule the Earth. They have fled Jurassic World on the unstable island of Isla Nublar….and they're roaming free in your cities and neighborhoods!
First Pokemon — Now Jurassic Park??? It's like real life just doesn't want me to grow up!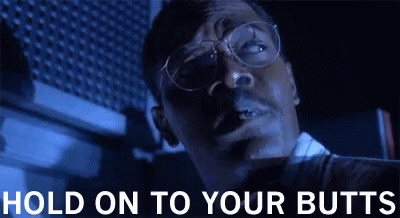 There's no word yet on if we'll see dinosaur battles, as details are pretty vague on what's to come — BUT, if there are battles… My money's on the T-Rex winning.
Forget Pokemon Lure parties in downtown Moncton — Now there'll be Safari Hunts through Moncton!
Jurassic World Alive hits Apple & Android smartphones this Spring.
There's already a Jurassic World Alive Moncton Facebook group, too!
*Photo source: Universal