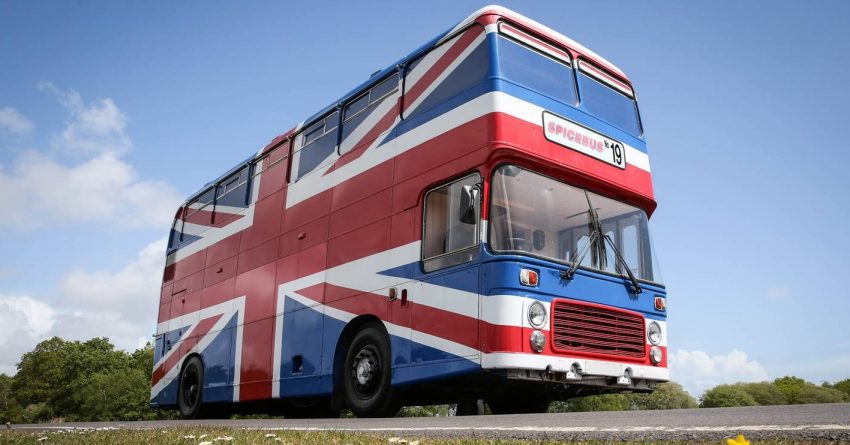 Maritime Spice Girls fan wins lottery pick, gets to stay in Spice World "Spice Bus"
While the Spice Girls perform at Wembley Stadium in London during their Spice World 2019 Tour, the owners of the iconic "Spice Bus" used in the Spice World movie will have the bus placed outside the stadium during their show — completely transformed into a three-guest Airbnb!
Mega-fan Suzanne has listed the iconic bus from the 1997 movie Spice World on the Airbnb platform, allowing her fellow girl power enthusiasts the chance to relive the celebrated movie this June. The Spice Bus will be situated in the heart of Wembley Park, where guests will be able to stay overnight on June 14 and 15.
Working with some incredible designers, we've turned it into accommodation so you can stay the night and live out every fan's wildest dreams. This is the first time the bus has ever been available to stay on.
For its first-ever Airbnb sleepover, they'd decided on renting it out lottery-style to random Spice Fans that Wannabe like a Spice Girl for a night & had requested to stay during one of the nights it's available.
Last week, Maritimer Meg Norris found out her booking request was accepted — she's getting to Spice Up Her Life with this childhood dream come true!
Formerly from Salisbury (now living in Halifax), Meg Norris is going to be among the first Spice Girls fans to be able to stay overnight in the iconic bus — she'll be staying overnight after the Spice Girls' final show for just £99.
Rules on the bus are simple:
No pets
Maximum three guests
No smoking
90s dress code
Double denim permitted
Girl Power essential
Selfies in the driver's seat encouraged
Compulsory rendition of 'Goodbye' on check out
Though it's currently listed on Airbnb for two nights only, given the extensive renovations it's undergone for this project — chances are pretty high there will be plenty more opportunity in the near future to rent it for a night.
Photo Source: Airbnb