McDonald's "Canada Coast to Coast Monopoly" is back — and Aaron's already won!

Okay, okay — I won free Medium Fries, but that's intense enough on day one.
McDonald's Monopoly is back, as of October 11 — "Canada's Coast to Coast Monopoly" — and it's awesome.
Peel the tabs, stick the landmark on the appropriate game space, collect all like-colours/airports/highways, then claim your prizes.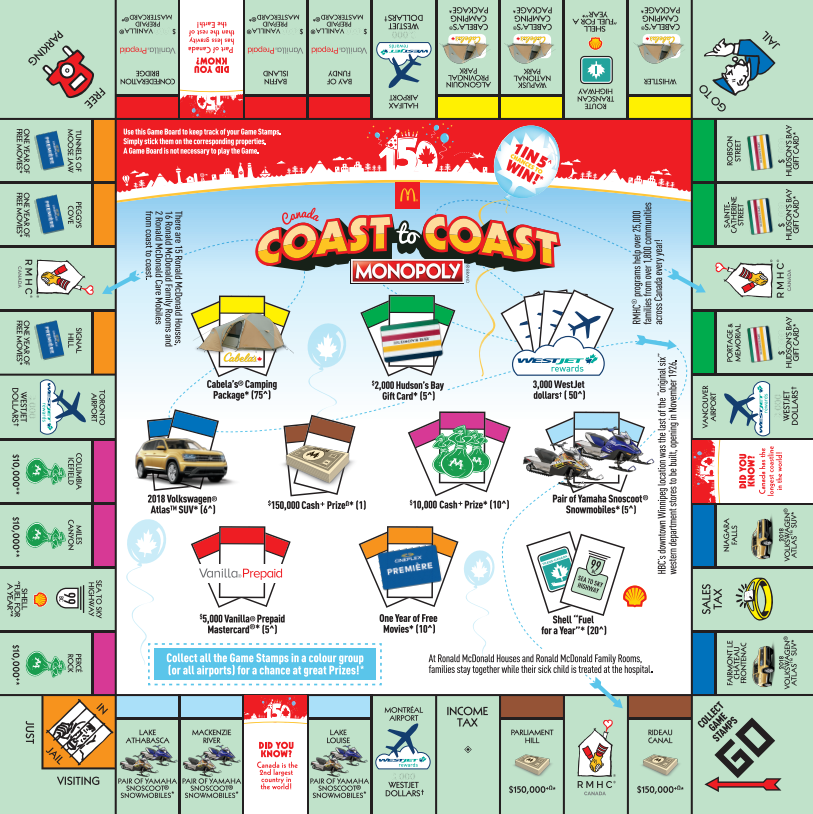 I'd rather not find out what happens if you peel off a "Go To Jail" sticker.
THE PRIZES are intense! $150,000 — 2018 Volkswagen 7-seat Atlas SUV — $10,000 — gift cards — Flight points — snowmobiles — and so much more.
You can even download the My McD's app & redeem an offer on there for a chance at winning a $5,000 weekly prize!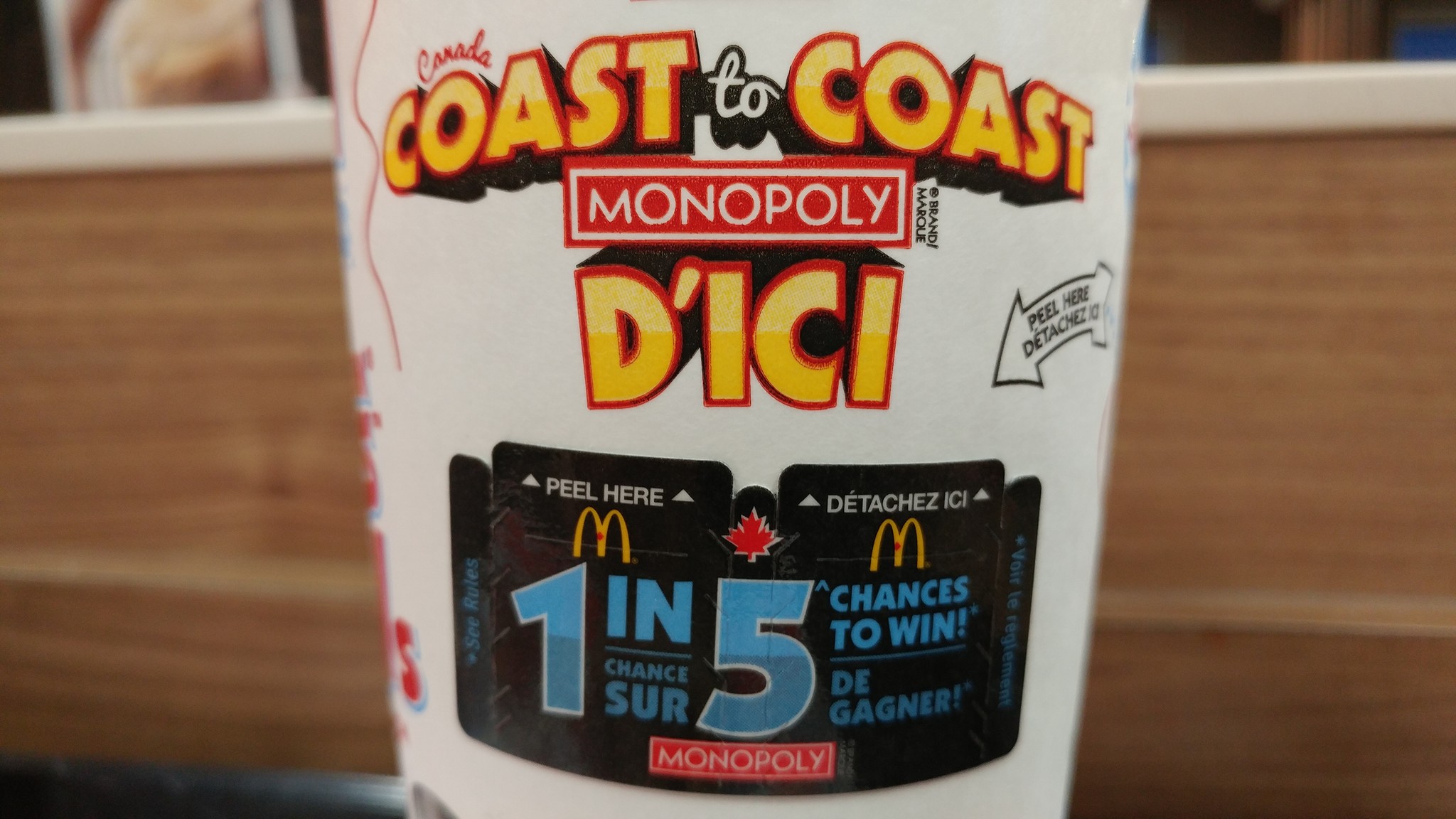 Good luck! …And if you find a Rideau Canal, let me know!
*Photo creds to McDonald's