Magnetic Hill Zoo asks for YOU to help name new tiger cubs
The Magnetic Hill Zoo is looking for your help in naming their young tiger cubs!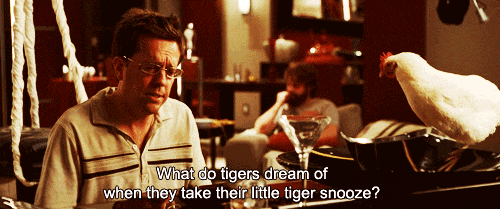 The three cubs — one female, 2 male — were born May 11, the second litter from Anya & Alik!
The 4th cub (female) had passed at 9 days old. The other cubs, though, are doing quite well & growing.
You can cast your vote through the City of Moncton's website, & vote for the pre-picked names you like the best — Each name even has its own unique meaning!
Female names:
Katya (pure)
Olyssia (one who protects mankind)
Samira (who is of pleasant company and loved)
Zia (light)
Male names: (The 2 names with the most votes will be selected)
Boris (fighter, warrior)
Grigory (watchful, vigilant)
Luka (light)
Dimitri (earth lover)
Kazimir (bringer of peace)
Koivu (birch tree)
Nikolai (victory of the people)
Roman (citizen of Rome)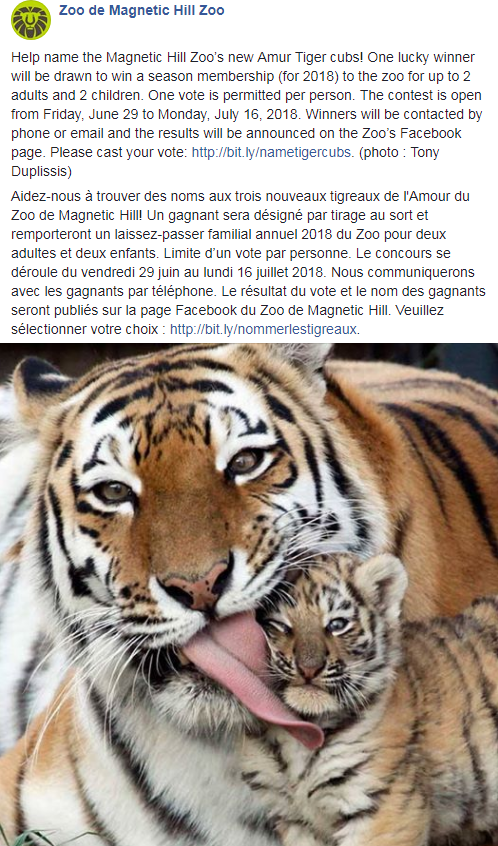 You can cast your vote here!
The contest runs until July 16 — one lucky winner will be drawn to win a 2018 season membership, valid for up to 2 adults & 2 children.