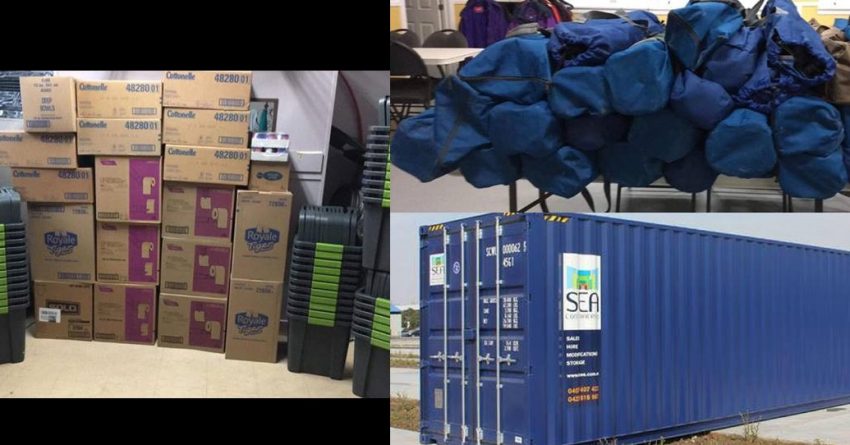 Moncton business owner skips bucket list trip to donate 40 beds to Humanity Project
Wednesday, November 28:
Fantastic news for The Humanity Project — following a massive donation of beds, rough totes, necessities, & even a shipping container, they're hoping to open an overnight shelter by the end of the weekend in Moncton.
"This does not seem real. We live in one of the kindest places on the planet. 
So yesterday a gentleman walks into the center and ask me what we are need of. So I tell him toilet paper, paper towels, etc…and he says no…'what do you need to get everyone in from the cold this winter?'"
Moncton Up In Smoke Shoppe business owner, Donald McHugh, says in giving up a retirement trip, 40 more people get a place to live — more food, housing, personal storage. McHugh & his wife gave up a cross-continent retirement bucket list road trip to help those less fortunate in the Greater Moncton Area have a place to stay this winter, asking for nothing in return.
"…today when we show up at the center he is there waiting with a truckload of rubber maid containers, toilet paper, paper towel, napkins, paper cups, bowls, and canned milk.
THEN he gives us some cots(all the ones they had in store) and tells us that the rest of the 40 new cots from Bass Pro are being shipped to us and that a 48-foot shipping container has been bought and will be delivered soon."
At this time, the majority of these 40 donated cots are on order, but this tally brings up The Humanity Project's bed count to 70 for their overnight shelter.
#MonctonProud
*Photo source: The Humanity Project