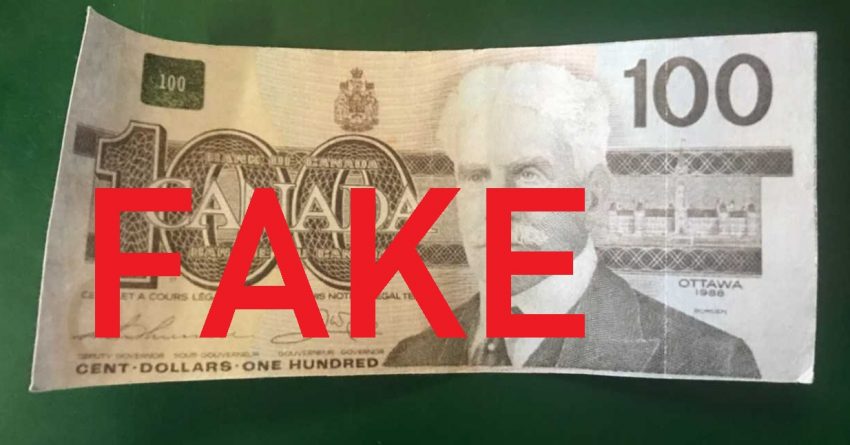 Moncton businesses being hit with counterfeit $50, $100 bills
Over the past two days, at least three local businesses in Moncton have dealt with customers attempting to trade counterfeit bills as legitimate cash.
On Wednesday, January 23, a customer walked into at least two businesses along Mountain Road & tried to exchange two counterfeit $50 bills, either for smaller bills or for product.
The following day, a customer walked into a pawn shop on Main Street & tried to exchange a counterfeit $100 bill. The store employee immediately identified the bill was a photocopy.
Each incident involved either a phony printed $50 or $100 bill from the 1988 Birds of Canada edition of bank notes.
These incidents have been reported to the RCMP — in the meantime, it's worth going over what to look for in identifying legitimate vs counterfeit cash.
Some phony bills are able to be identified because they feel different — either the paper feels more firm or softer than a normal bank note.
Collections Canada has a Counterfeiting Prevention page that shows how you can identify security features used on circulating bank notes in Canada.