Moncton Headstart kicks off school supply drive!
As kids get ready to head back to school in this new normal, there is still a need. . .and perhaps now more than ever, for donations of school supplies.
Moncton Headstart is launching it's annual school supplies drive on August 4. The phone lines will be open for those in need to call and request school supplies.
Everything from dry erase markers to binders are needed to help families in our communities that are less fortunate and need a little extra help during this time of year.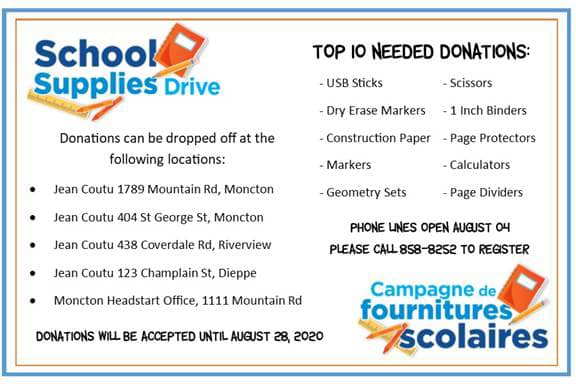 Donations are accepted at the Jean Coutu's of greater Moncton as well as at the Moncton Headstart office, 1111 Mountain Rd.