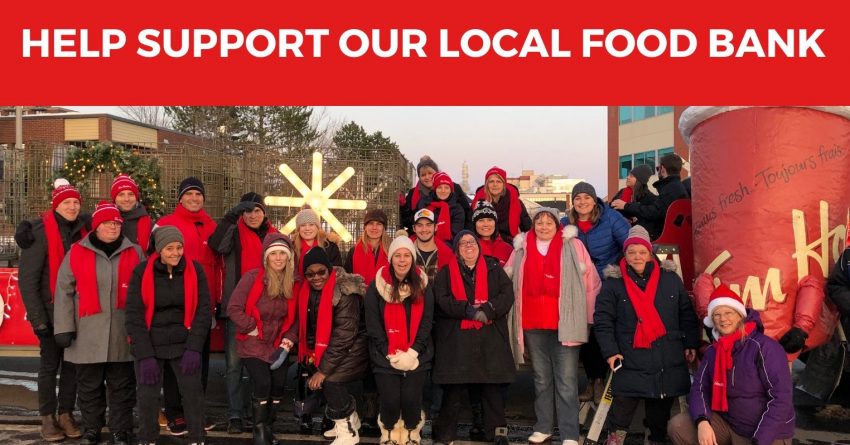 Moncton Tim Hortons setting up Christmas float for annual food drive Saturday, Nov 21st
Although Moncton's Royale Greater Moncton Santa Claus Parade has been cancelled, it doesn't mean you can't spread a little joy this holiday season!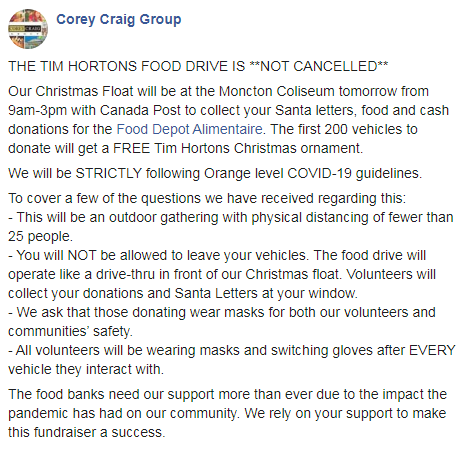 Every year, Tim Hortons would proudly lead the parade with a food drive collecting non-perishable food items & cash donations — on average, they receive over 5,000lbs of food every year. With the parade not taking place, that's a lot of food for our local food banks to miss out on during the busiest time of year, when many families need the most assistance.
This Saturday (November 21), Tims will be setting up their Christmas float in the Coliseum parking lot and continuing their annual food drive! Volunteers will be wearing gloves & masks, and will be accepting non-perishable food and cash donations.
"On Saturday, November 21 from 9am – 3pm Tim Horton's has received approval from the City of Moncton and the Parade Committee to setup our Christmas float in the Moncton Coliseum parking lot and execute our food drive."
Make sure your kids bring their letters to Santa, too! Tims has partnered with Canada Post to collect letters to Santa in the Coliseum parking lot as well, as thousands of letters from kids in greater Moncton are usually collected during the parade!
More Info/Photo Source: Corey Craig Group