Monctonian Wesley Babin wins Grade 4-6 category in 'Google 4 Doodle' contest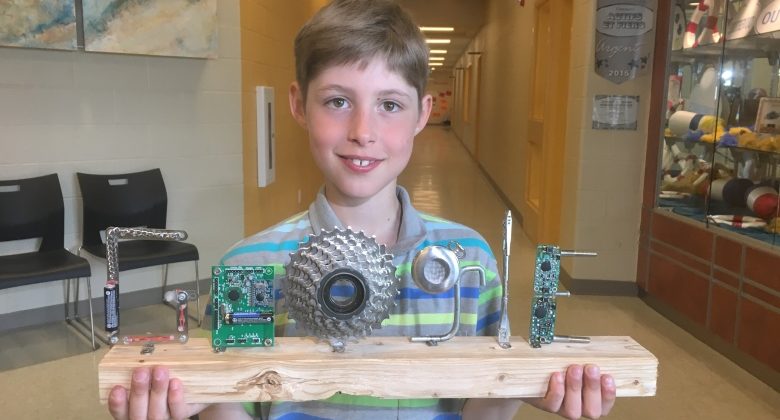 Congratulations to 4th grader Monctonian, Wesley Babin, one of Google's Doodle 4 Google contest winners!
Wesley came 1st in the 'Grade Group Winner, Grade 4-6' category — out of 11,000 applicants!!

His sculpture is entitled "A Mechanical Canada."
Wesley was the only winner to feature a 3D sculpture design in the contest — the rest were art designs.
Wesley, along with the other 2 runner-ups for the national prize, will be taking home a $5,000 technology award for their current schools, as well a Chromebook laptop!
He & his family also got to check out the Doodle 4 Google awards ceremony in Toronto yesterday at the Art Gallery of Ontario!
Fantastic design, Wesley!!
The National Prize winner, Jana Sofia Panem of Ontario, on top of a Chromebook & having her Doodle featured on the Google homepage later this year, took home a $10,000 university scholarship & $10,000 technology award to her current school — her Doodle is entitled "A Bright Future."

Check out Doodle 4 Google website for more winning entries!
*Photo creds to Guy LeBlanc; Google