Move over, Beyoncé — Woman pulls maternity photoshoot with 20,000 bees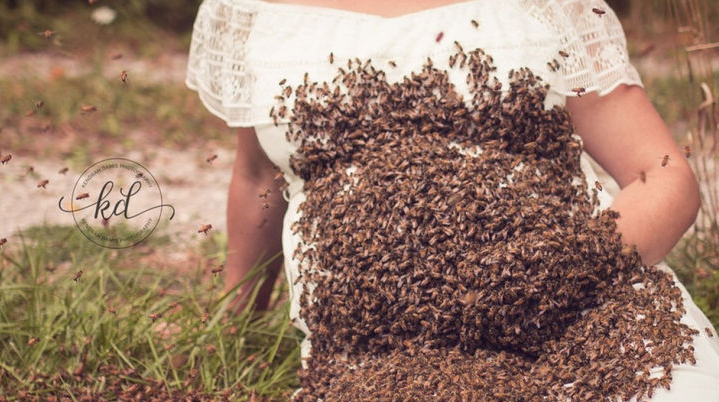 Let's face it — plain old boring maternity photo shoots are dead.
This woman from Ohio just pulled the most epic (nightmare-ish?) maternity photo shoot imaginable — she used the oh-so-traditional 20,000 bee prop.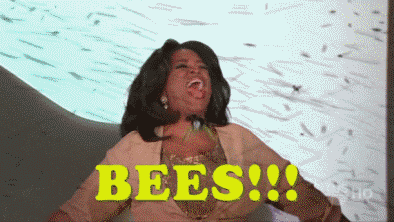 Meet Emily Mueller — No, she didn't cover herself in honey (we hope). She's a been a part of the bee community for years, running a non-lethal honey bee removal business that leaves whole bee hives & colonies in tact. Faster than you can say #NOPE, she decided this would be the ultimate photo shoot.
Seriously, though — This kid had better share her severe love for honey, or he's gonna have a bad day. Every day.
While absolutely terrifying, Emily's reasoning behind the story is rather beautiful — It's not an expected advertisement for her bee removal service, as one would assume. Her photo shoot has deep personal meaning — She & her husband had three miscarriages in the past — "These pictures are dedicated to life and death, to all of the children we've had. Bees represent life and death."
Not to mention, they make tasty honey.