NES Classic has returned to store shelves
Following the disaster of the limited stock 2 years ago, & the demand that ensued — Nintendo has released the NES Classic in stores today!
Turns out NES Classics were only "temporarily discontinued" in April 2017 — It was really frustrating for fans trying to get their hands on one, only to find production on the already-limited stock was halted. Plus, it took Nintendo another four months to announce it was going to return in another 2 years.
Nintendo announced they'd be stocking the NES Classic throughout 2018 — which means less customers will be forced to turn to scalpers for a $100 console with a jacked-up price of $500+. Not even exaggerating on that number — look at what Monctonians were trying to sell the Classics for when they first released.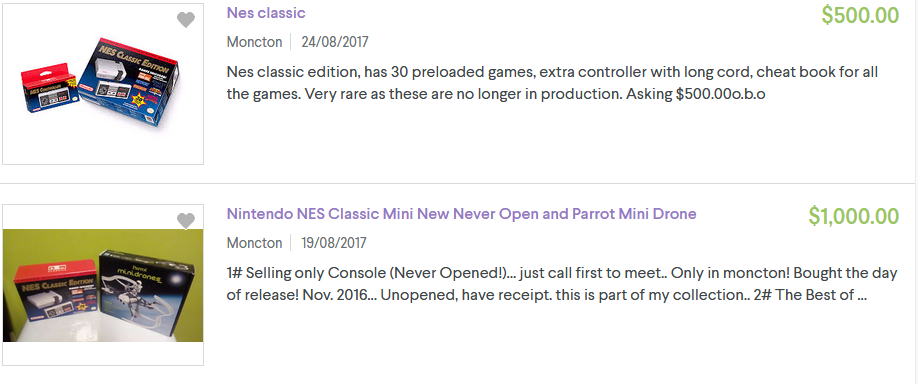 Nintendo has also stated they'll continue selling the SNES Classic throughout 2018 as well — So keep your eyes peeled & stay on the hunt for them when you can!
GOOD LUCK!