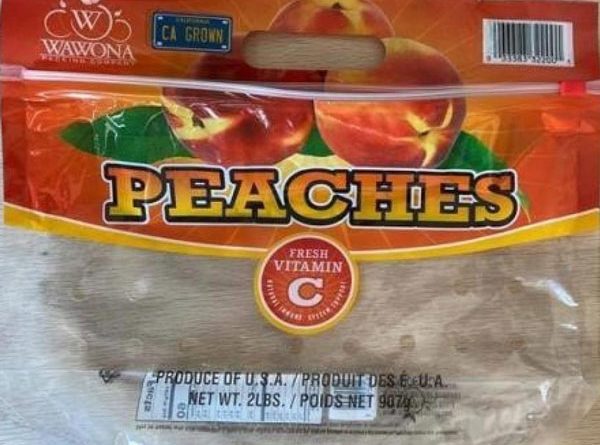 New Salmonella cases in Canada reportedly linked to American peaches sold in stores
New cases of Salmonella reported across Canada are believed to be linked to American-grown peaches that were sold in stores nationwide.
"The Canadian Food Inspection Agency (CFIA) is warning the public not to consume and retailers, distributors, manufacturers, and food service establishments such as hotels, restaurants, cafeterias, hospitals, and nursing homes not to serve, use, or sell the products."

Prima Wawona, located in Fresno, California, has recalled fresh peaches with various brand names due to possible Salmonella contamination. Various importers in Canada are conducting a recall of the affected products. Peaches with the same PLU numbers and that are Product of Canada are not affected."
Affected product was sold in stores between June 1st & August 22nd, with or without brand names, and may have possibly been repackaged into a variety of formats.
MORE INFO: Canadian Food Inspection Agency
Photo: CFIA, Canada.ca