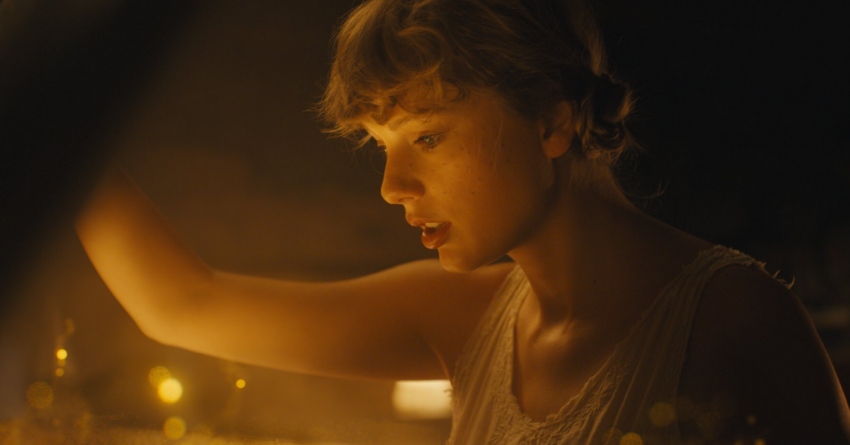 Taylor Swift drops 8th studio album & music video!
We woke up today to the news that Demi Lovato is engaged, One Direction is having a 10th anniversary reunion of sorts, AND Taylor Swift is dropping a fresh new album.
Taylor's been busy through the pandemic — having planned, written, & performed a brand new album with 16 songs & a bonus track in her 8th studio album, folklore.
Surprise 🤗 Tonight at midnight I'll be releasing my 8th studio album, folklore; an entire brand new album of songs I've poured all of my whims, dreams, fears, and musings into. Pre-order at https://t.co/zSHpnhUlLb pic.twitter.com/4ZVGy4l23b

— Taylor Swift (@taylorswift13) July 23, 2020
She's also got a brand new music video for one of the album's tracks, cardigan — which Taylor wrote, directed, & starred in herself!
folklore will have 16 songs on the standard edition, but the physical deluxe editions will include a bonus track "the lakes." Because this is my 8th studio album, I made 8 deluxe CDs & 8 deluxe vinyls available for 1 week😄 Each has unique covers & photos https://t.co/zSHpnhUlLb pic.twitter.com/tG34e0MpgJ

— Taylor Swift (@taylorswift13) July 23, 2020
Photo Source: Taylor Swift