Select Canadian companies reviewing over benefits of "more vacation time for non-smokers"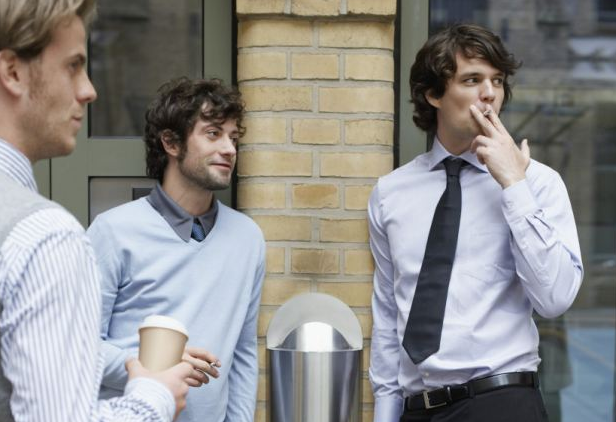 Picture this: you're a non-smoker, at a job that allows smokers to take a two or three extra 5 minute breaks each day to have a cigarette/vape.
When you do the math, with just 15 minutes of extra break per day at a 5 day-a-week job, that's 75 minutes a week of extra break time you may not get (as a non-smoker) — for 52 weeks in a year, that means 65 extra hours a year — technically, 8 days of work — that some businesses may be allowing smokers to take.
The Conference Board of Canada had released a statistic in 2013 that showed an individual smoker at a company costs it about $4,200 in productivity  each year — due to the number of absences & unauthorized smoke breaks.
Select businesses are looking at the statistic thinking "this isn't right."
Japanese company Piala Inc. has done its research in the subject, and has taken action by giving non-smoking staff an additional 6 days of holiday per year to balance out the "fairness."
2/3 of their 120 staff members do not smoke — for those that do, they say this is a good incentive for them to quit.
Not everyone shares the same positive look on the extra holidays — some feel a bit of resent towards the idea.
Some Canadian companies have taken note of Piala Inc's holiday incentive, and feel this could have a positive spin on its employees & maybe even offer a helpful incentive to quit smoking.