Nova Scotia family loses house, belongings after SINKHOLES open up under home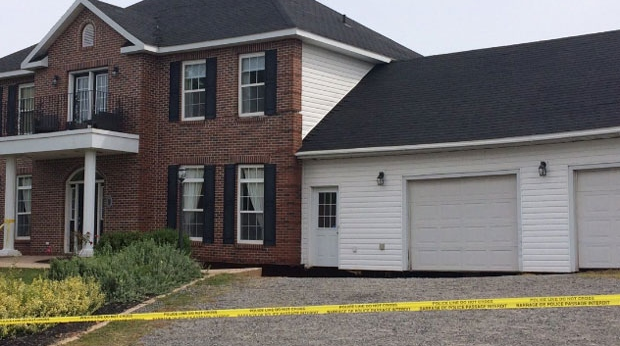 A Falmouth, Nova Scotia family is now homeless after 3 sinkholes formed under their home without warning.
It's so dangerous, they're not allowed to even enter their house (which is still standing) to gather their belongings.
It's really scary to hear something like this has/can hit so close to home.
The homeowner told news crews the family woke up around 4am to strange noises coming from downstairs — They thought someone broke in, after hearing a loud bang coming from downstairs.
Turns out — the house itself broke in…ward.
Three sinkholes formed around the house at this time — which makes it extremely risky to enter, as the three circular sinkholes could crumble into one at any time.
It is believed the sinkholes have been isolated to the one house in that particular community, as neighbouring homes/grounds have been checked for any signs of land-shifting.
The house has since been condemned, with no permittance inside the house for safety precautions.
Thankfully, no one was hurt.
*Photo creds to CTV News