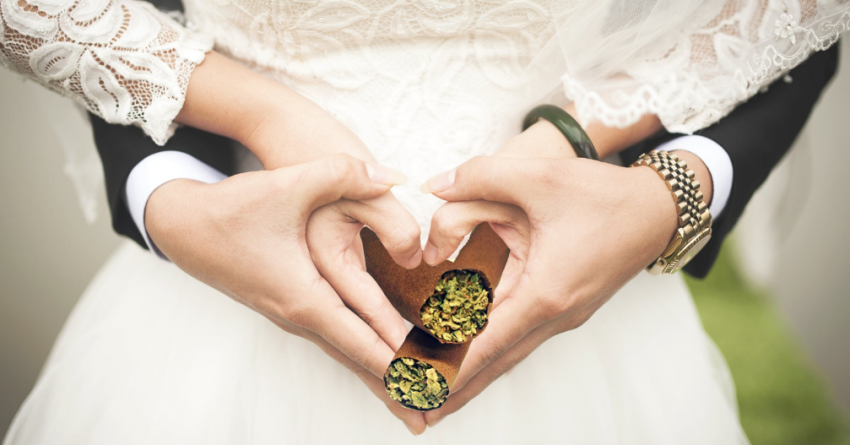 Planning your 'big day' with champagne, music, & weed: Cannabis Wedding Expos are now a thing
Brides & grooms are almost always checking to see what's trending, what's available for services, fun, & maybe a little out-of-traditional themes when it comes to weddings.
We may see one of these come to Moncton sooner than later — as of March, Calgary was home to Canada's first Cannabis wedding expo!
They're popping up all over the place — Alberta, British Columbia, Manitoba, Saskatchewan — Toronto is getting one at the end of the month, and the closest it's coming to the Maritimes is Quebec at some point in the future.
Since cannabis was legalized in Canada a year ago last week, numerous wedding vendors across the country have been questioned by couples wanting to "greenify" their special day — not just wanting to smoke it on their wedding day, but rather aesthetically — flowers, bouquet, etc.
Speaking of bouquets — did you hear Snoop Dogg celebrated his 48th birthday with a 48-joint bouquet?!
While MOST requests have been for more subtle touches to catch wedding guests' eyes, some people are asking if they can go ALL OUT with weed-themed weddings.
Commercial edibles are not available in Canada at this time, but you can bet money some are gonna be choosing snacks & munchies for wedding favours!
Read more about Cannabis wedding expos: Toronto Sun