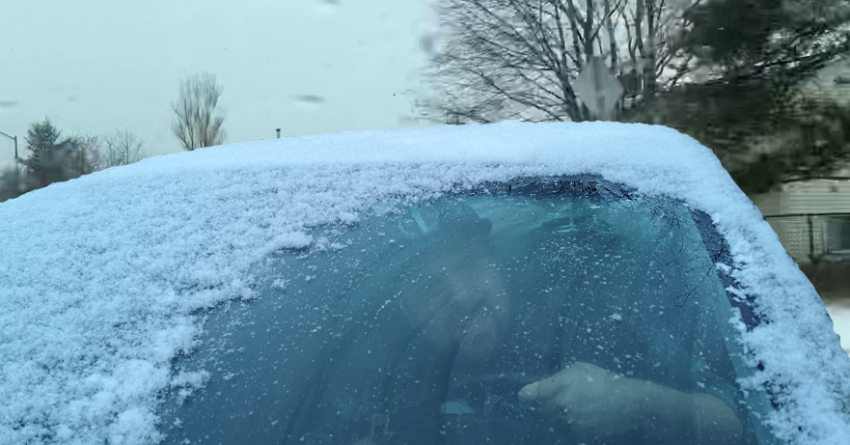 Avoid a $172.50 fine & court appearance: How to remove snow & ice from your car
We probably should have shared these with you BEFORE this morning — because it's going to take you a loooong time to clear off your car if you weren't at it periodically throughout the day yesterday.
No one likes a vehicle covered in snow or ice — especially when said vehicle is in motion, hardly cleared off.
Don't let this be you. Always try to clear all snow & ice off your hood/roof/trunk/lights before driving.
It could save you from getting a ticket or accident — it could even save a life.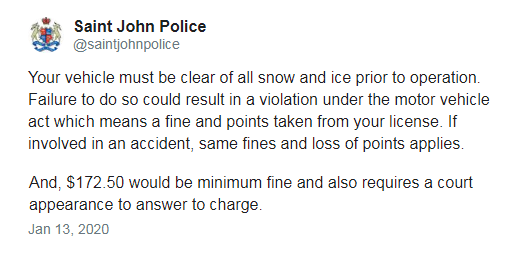 Here are some tips to help clear snow & ice off your car:
USE AN ICE SCRAPER/SNOW BRUSH
Use an extended arm foam brush to clear snow off with ease OR for those high, hard-to-reach areas
Turn the A/C on in your vehicle with the temperature setting on Hot, to defrost your windows inside faster (it uses dry air, evaporating moisture faster & longer)
If you have a jug of washer fluid or de-icer kicking around, pour some on the windshield to aid with scraping
Use a vinegar-water mixture if you don't have de-icer (three-parts vinegar, one-part water mixture in a spray bottle)
REMEMBER YOUR LICENSE PLATE! It's easy to forget, but illegal to drive with anything obstructing view of your rear license plate
If you have access to one, keep your vehicle in a garage on days/nights you know are going to snow
Use a snow blanket to keep your car free from ice & snow