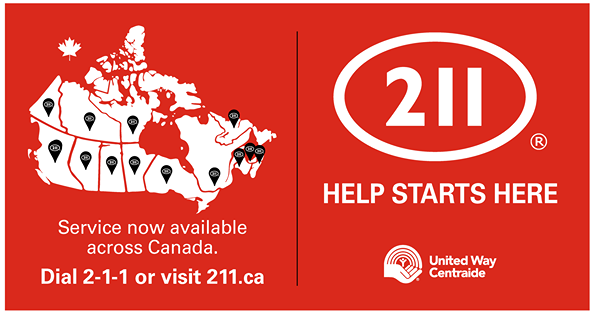 Province launches 211 help line
The province announced today the launch of a free, bilingual, confidential resource to help New Brunswickers navigate the network of community, social, non-clinical health and government services. 211 NB was launched in partnership with the federal government and the United Way.
"I am thrilled to see 211 arrive in our province after being successful in jurisdictions across Canada," said Social Development Minister Bruce Fitch. "This much-needed service will equip New Brunswickers with information on the support available in their communities."
New Brunswickers can call 2-1-1 and trained staff will work to connect callers with services for both everyday needs and times of crisis.
The service is now fully active, providing information and referral services 24 hours a day, everyday.
"211 NB is a much-needed service and will help fill the gap of navigating social and community services and resources across New Brunswick – from basic needs like housing and food access to support for youth, seniors, mental health and more," said Debbie McInnis, CEO of United Way Greater Moncton and Southeastern New Brunswick. "As a new, provincial service 211 NB will be able to reach all of our communities and give them the support they need. We are thrilled to be a partner and are proud to champion this vital service."