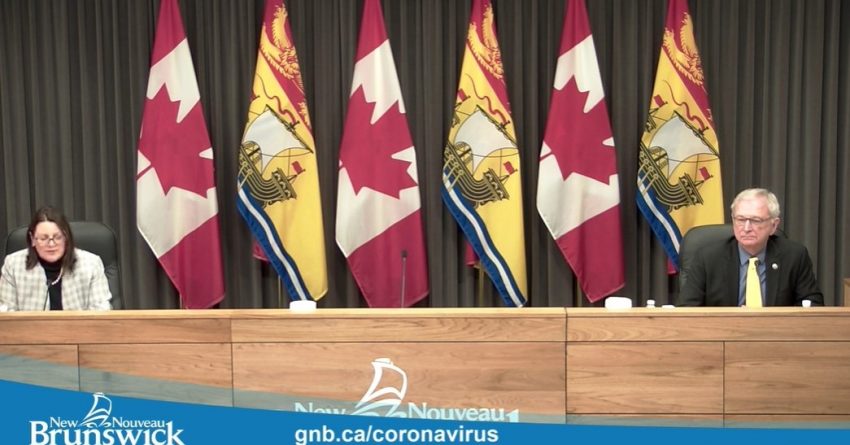 Province could return to "new" yellow phase on Sunday, March 7
Public Health announced today that the province could move to a new yellow phase of recovery as early as Sunday, March 7th if we maintain the positive trajectory that we are currently on.
This new phase of recovery will include your household bubble expanding to include 15 contacts (Steady15) from outside your household. It will also mean that travel between zones will once again be permitted while in the yellow phase.
All types of businesses and activities are allowed to operate under a COVID-19 operational plan. Record keeping for seated venues is a requirement. Occupancy of any facility must be based on the ability to maintain physical distancing between people that are not members of their household or Steady15.
A complete list of the updated Yellow level guidelines are available online.
Changes have also been made to the Orange alert level in the mean time, which include:
Travel between Orange zones will be permitted and residents may include people from other Orange zones in their steady 10 contacts.
Visits will be allowed in hospitals, as per regional health authority policy and guidance.
Compassionate travel exemptions, with Public Health preapproval, will be extended to people living outside New Brunswick who are entering the province to attend a funeral, with public health guidelines in place, including a mandatory five-day self-isolation and a negative COVID-19 test upon arrival.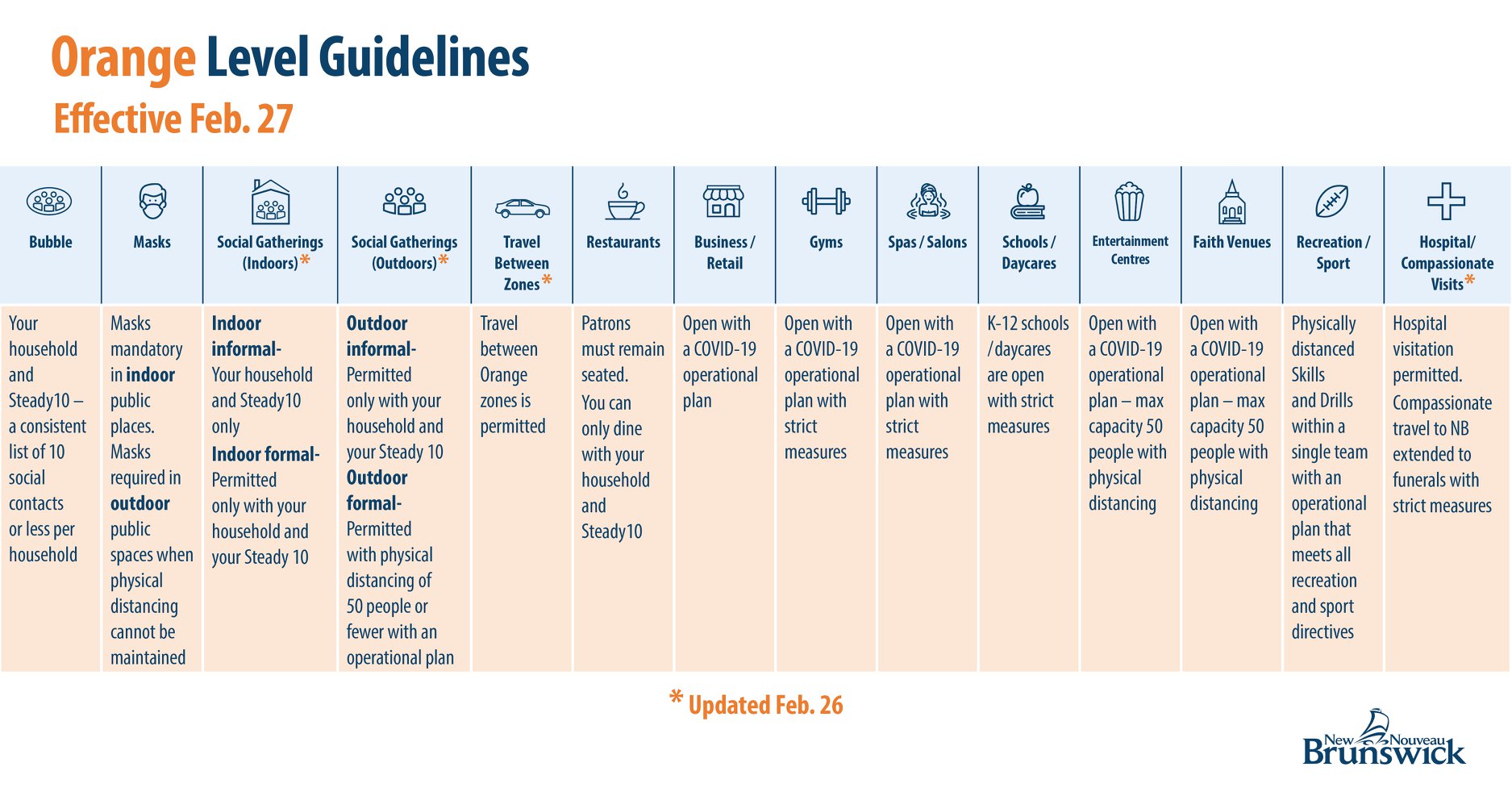 For more, visit: https://www2.gnb.ca/content/gnb/en/corporate/promo/covid-19/news/news_release.2021.02.0148.html