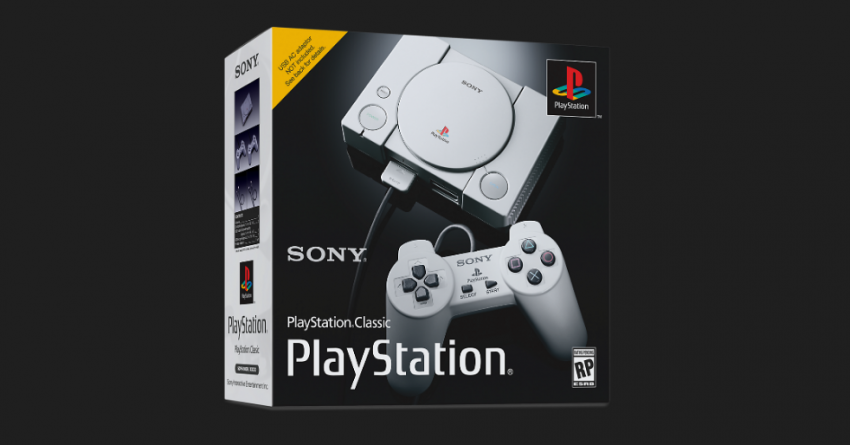 PlayStation Classic to hit stores this December, games list announced
Released 23 years ago, selling 102.49 million consoles, & consisting of over 2,500 games worldwide.
After seeing Nintendo rake in the profits by releasing miniature retro consoles of the NES Classic & SNES Classic, Sony has decided to make a minature blast-from-the-past console of their own:
The PlayStation Classic.
Launching in stores at $129.99 on December 3 ($99.99USD), this will be the most expensive "Classic" series console — featuring 20 preloaded PSOne games.
Announced games:
Battle Arena Toshinden
Cool Boarders 2
Destruction Derby
Final Fantasy VII
Grand Theft Auto
Intelligent Qube
Jumping Flash!
Metal Gear Solid
Mr. Driller
Oddworld: Abe's Oddysee
Rayman
Resident Evil Director's Cut
Revelations: Persona
Ridge Racer Type 4
Super Puzzle Fighter II Turbo
Syphon Filter
Tekken 3
Tom Clancy's Rainbow Six
Twisted Metal
Wild Arms
The console is reported to be 45% smaller than the original PlayStation, will come with two non-Dual Shock replica USB controllers, as well a virtual memory card to save your games, & has an HDMI port for video.
More info: Sony PlayStation Classic