Quebecer petitions to see Squirrel Hunting legalized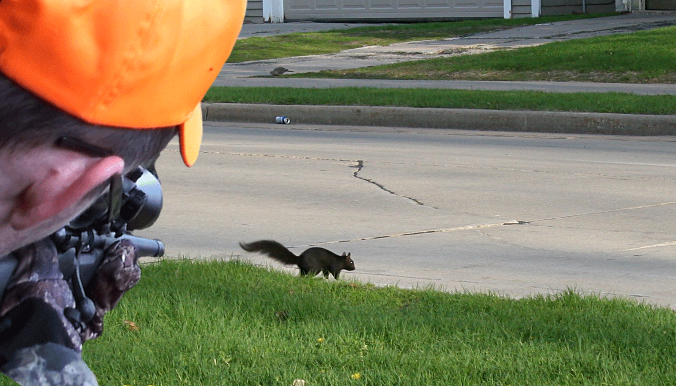 Is Squirrel Hunting really that nutty an idea??


Ontario, Nova Scotia, PEI, British Columbia, and Manitoba don't think so, as it's already legal in those provinces.
A university student in Montreal wants to see the province add squirrel to the list of small game animals — like rabbits, raccoons, and other small furry creatures.
Martin Poirier has kicked off an online petition recently that, as of Friday, has garnished up to 450 signatures of like-minded Quebec residents.
This doesn't, by any means, mean urban hunting — Squirrel hunting would be outside city limits, just like hunting other wild game.
What are your thoughts on hunting these cute, cuddly, furry woodland creatures??