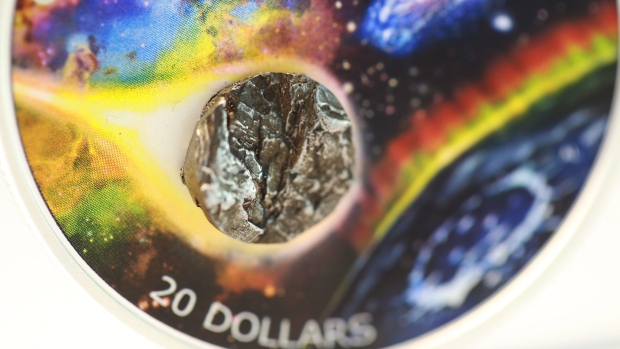 Royal Canadian Mint unveils $20 coin containing small chunk of actual Meteorite
The Royal Canadian Mint has unveiled a new coin that has a chip of a legit meteorite in it –marking the Royal Astronomical Society of Canada's 150th anniversary.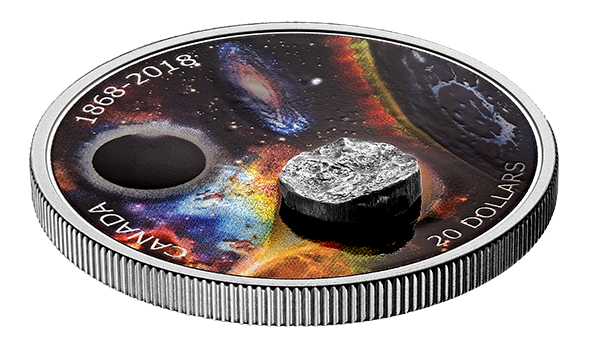 The fragments in each coin aren't actually from a Canadian meteorite, though — they had to use the centuries-old Argentinian Campo del Cielo iron meteorite — due to lack of meteorites from Canada to break apart.
The #OutOfThisWorldCoin features a REAL fragment of billion-year-old #meteorite! @CanadianMint President & CEO Sandra Hanington, @rasc's @RandyAtwood, @uoftastro's Dr. John Percy & #astronaut Dr. Dave Williams (@AstroDaveMD) commemorate #RASC150. https://t.co/0eegjweVLh pic.twitter.com/9dpnrH722V

— Royal Canadian Mint (@CanadianMint) June 26, 2018
There are approximately 5,500 meteorite coins that'll start shipping to North American buyers in August.
These $20 coins will sell for about $150 each.
*Photo source: The Canadian Press; Royal Canadian Mint