RCMP looking for person of interest in stolen credit card purchases along Greater Moncton Area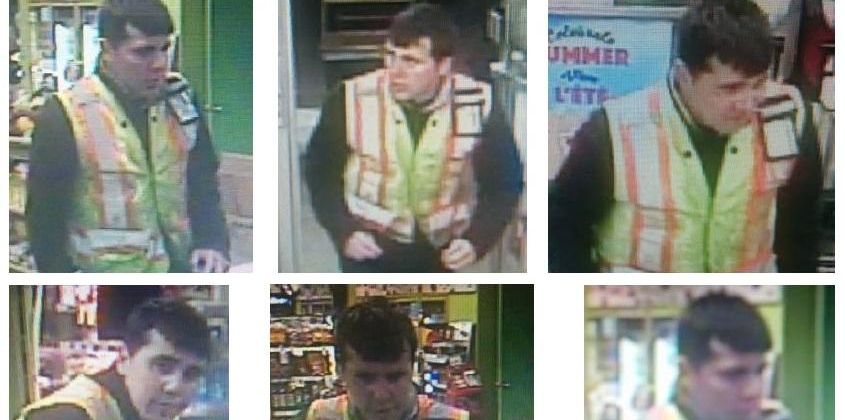 Codiac RCMP are asking for your help in identifying a man connected to making several purchases around the Greater Moncton Area using stolen credit cards.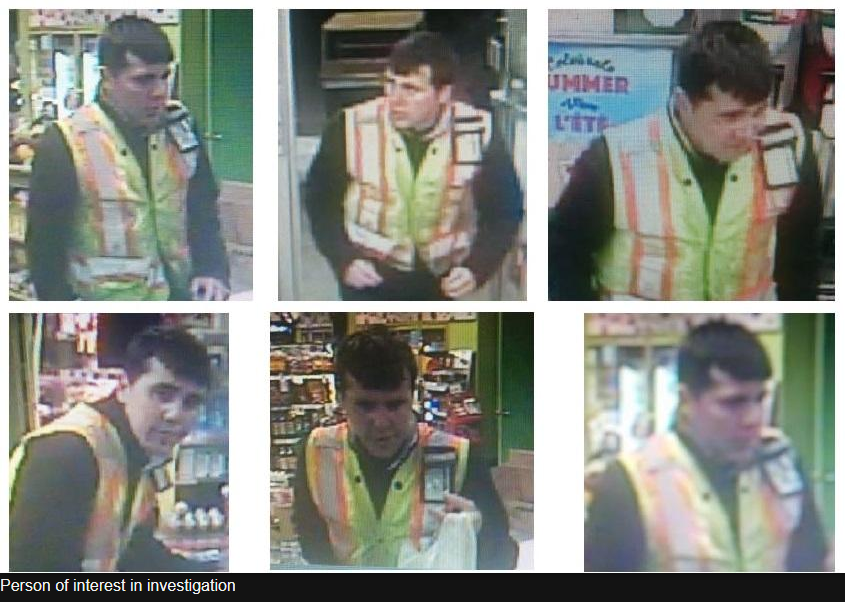 Most of the credit cards were stolen from vehicles (remember to LOCK YOUR DOORS), and were used for purchases at 6 different local businesses in the area.
"The Codiac RCMP is looking to speak with a person of interest in this investigation. The man is described as a white male in his mid-20s to early 30sm with short dark hair. He was wearing a construction safety vest.
Anyone with information about this person or the thefts, is asked to contact the Codiac Regional RCMP at 506-857-2400. Should you wish to remain anonymous, please contact Crime Stoppers toll free at 1-800-222-TIPS (8477), by texting TIP212 + your message to 'CRIMES' (274637), or by Secure Web Tips at www.crimenb.ca"
More info: http://www.rcmp-grc.gc.ca/en/news/2017/rcmp-searching-person-interest-relation-stolen-credit-cards