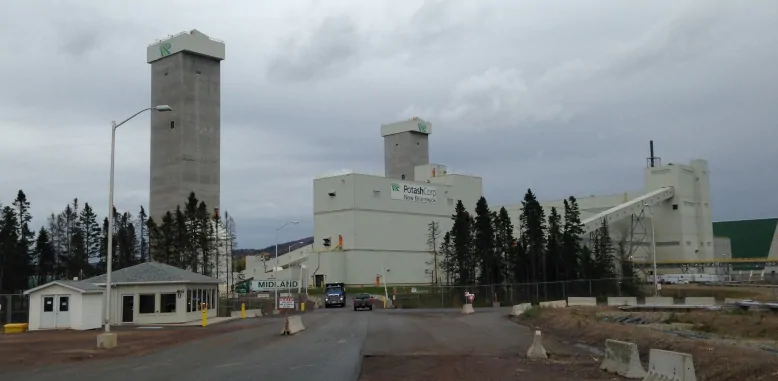 Road Salt to be mined at Picadilly mine outside Sussex; 50 jobs secured for project
It's been three years since the Picadilly mine outside Sussex ceased operations — during a press conference Monday afternoon, Nutrien (formerly PotashCorp) has announced that road salt will once again be mined for the provincial government.
The province's Minister of Transportation and Infrastructure, Bill Oliver, as well Sussex-Fundy-St. Martins MLA, Bruce Northrup & Mike Holland, Minister of Energy and Resource Development, were onhand with Nutrien associates at the mine to announce the project.
"This agreement will put local companies first, grow our economy and support New Brunswick workers," said Sussex-Fundy-St. Martins MLA Bruce Northrup. "I am very proud that this fall, the salt applied to provincially-managed roads will once again be sourced right here in New Brunswick."
The news comes to a surprise to many, including to the 34 staff that have been maintaining the site since its closure in 2016, following Nutrien's announcement in November 2018 that the mine would be permanently shut down in the months to come.
The project allows the current 34 staff members to continue maintenance, as well hire an additional 16 workers.
"This agreement demonstrates how serious we are about supporting regional resource development," said Energy and Resource Minister Mike Holland. "It is important to the economy of New Brunswick that we put our own resources to good use by accessing an operation that is already in place."
Potash operations will continue to be decommissioned at the mine during this time.
When mining operations were suspended back in January 2016, there was a total of 430 jobs lost.
Photo Source: CBC