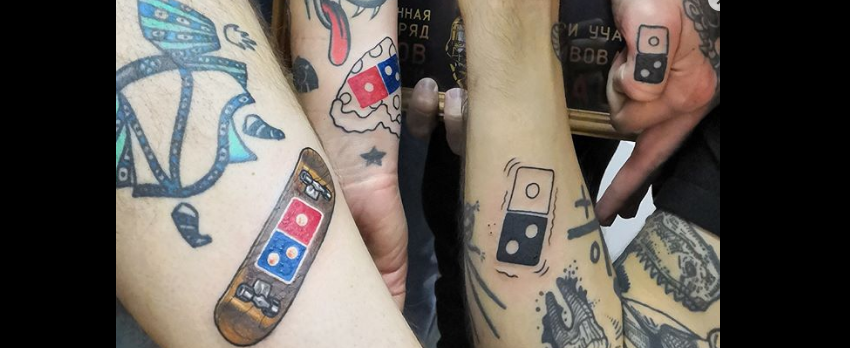 Pizza chain promotion "Tattoo our logo for free pizza for life" ends abruptly, underestimated willing pizza fans
Never — ever — underestimate the power of free pizza.
Domino's Pizza Russia learned this the hard way, after a promotion saw die hard fans earning free pizza for life — In what may have quite possibly been the best promotion in the world.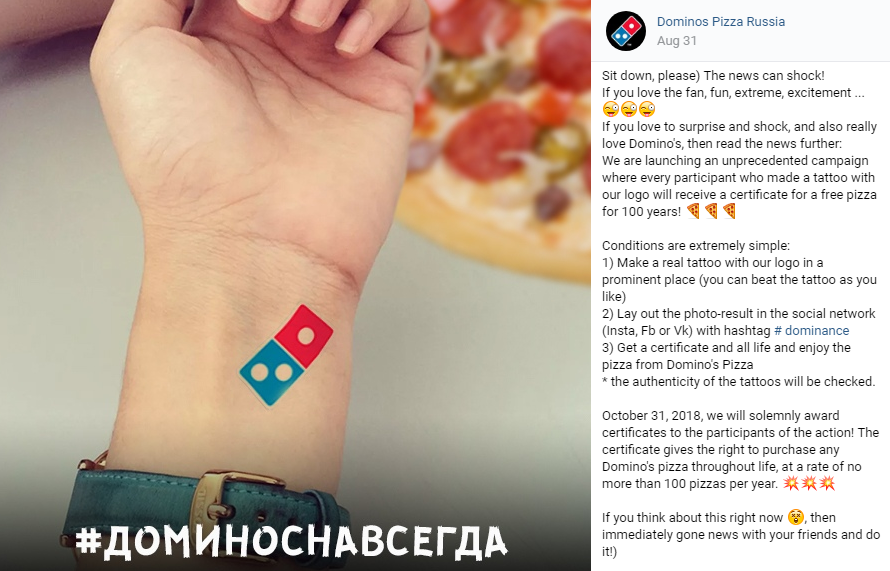 This promotion was planned to last for 2 months, starting August 31 — just 3 days in, they had so many fans going out to get their logo tattooed that they had to clarify: the first 350 to present their Domino's logo tattooed on them would receive a certificate that allows them to redeem up to 100 pizzas per year, for 100 years.
They stopped the promotion after 5 days.
"An urgent message to all those sitting at the tattoo artists right now: We'll include you in the list of participants, but we're only accepting photos up until midday today from a total of 350 participants."
Let's do the math here: 350 participants, 100 pizzas a year for 100 years.
…Domino's Pizza Russia promised 3,500,000 pizzas in exchange for tattoo advertising.
That's amazing, and would definitely be my first tattoo if that was ever brought to Moncton.
Moral of the story: Never underestimate the power of pizza.
*Photo Source: Twitter