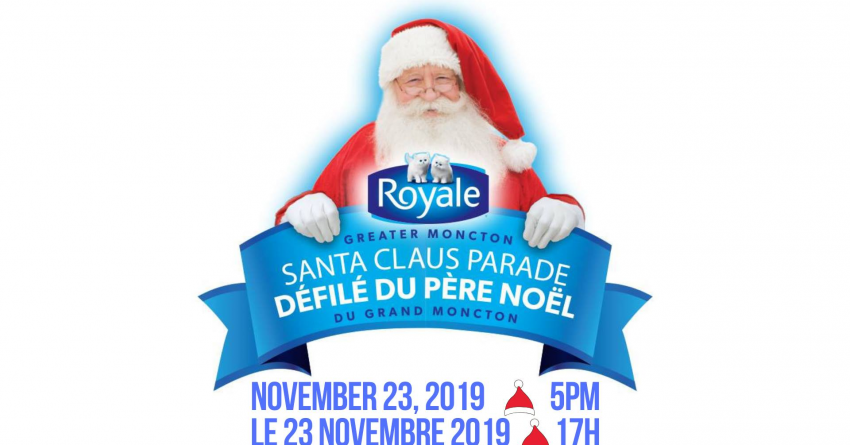 Santa Claus Parade street closures & Family Fun Zone info: Everything you need to know
With the 53rd annual Royale Greater Moncton Santa Claus Parade on the way this weekend, we'll also be seeing street closures and two Family Fun Zones returning to the parade route this year!
The parade kicks off at 5pm!
STREET CLOSURES:
From 1pm until 7pm, closure of Vaughan Harvey from the Millennium Blvd./John Street intersection to the entrance of the Sobeys on Vaughan Harvey, leaving the Vaughan Harvey Blvd. intersections open to traffic
From 3pm until 7pm, closure of the Vaughan Harvey/Main St. intersection
From 3pm until 7pm, closure of Main Street from Vaughan Harvey to Cameron Street
From 4pm until 7pm, closure of Main Street from Cameron Street, and of Champlain Street (Dieppe), to Paul Street
From 4:30pm until approximately 7pm, closure of Downing Street from Main Street to Assomption Blvd
The above-noted street closures will impact Codiac Transpo's regular service. All customers should visit CodiacTranspo.ca for further details and to plan their trip.
Wondering about parking for the Santa Claus parade?
All City owned downtown parking lots and the garage will be open for free
Parking meters are free during weekends; Main Street parking meters will be inaccessible during the parade, to allow for safe float passage
Check the following website for the list of parking areas downtown: mybestoption.ca
Two Family Fun Zones will be set up along the parade route as well! Prior to the parade, these fun zones include stages with live music, as well parade mascots hanging around, and lots of fun beforehand! Scotty and the Stars will be performing at the Family Fun Zone next to City Hall from 4:30pm to 5:15pm, while Mixtape will be performing at the 2nd Family Fun Zone outside CF Champlain from 5pm to 5:45pm!
Photo Source: Royale Greater Moncton Santa Claus Parade