Southeastern NBers raise over $150,000 for Tim Hortons Camp Day, record-breaking $13.7 million through Canada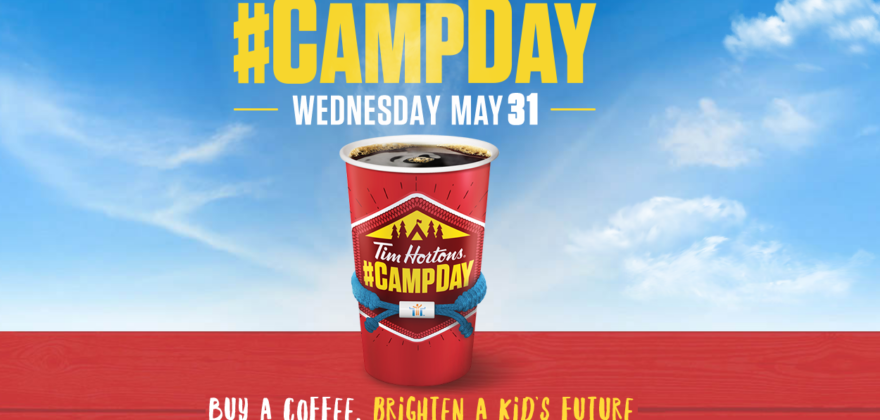 A phenomenal number has been raised in Southeastern NB for this year's Tim Hortons Camp Day:
$158,373.66!!!
Fantastic news!!!
Craig O'Neill, of the Corey Craig Group, says "On behalf of the thousands of children who will benefit from attending a Tim Horton Children's Foundation Camp this year, the Corey Craig Group would like to thank you for your participation in Camp Day 2017. With the help of generous public contributions and the dedication of Team Members and countless volunteers, we were able to raise $158,373.66 in Southeastern NB. These funds will help send youth from low-income families in our communities to Camp this year!
The funds raised on Camp Day, through Coffee, donations, and bracelet sales, along with various fundraising activi¬ties, allow the Foundation to continue to provide a Camp experience that helps youth build essential life skills!  Without your support, these children would not have this opportunity.
Thank you again for taking the time to participate in our Camp Day events on Wednesday May 31. Our community's generosity assisted in raising a record-breaking $13.7 million for the Tim Hortons Children Foundation this year. We hope that you found the experience both meaningful and memorable."
Amazing!!! And it's all because YOU wanted your morning coffee — a Camp Day bracelet — to make a difference with a monetary donation!
Congrats to US!