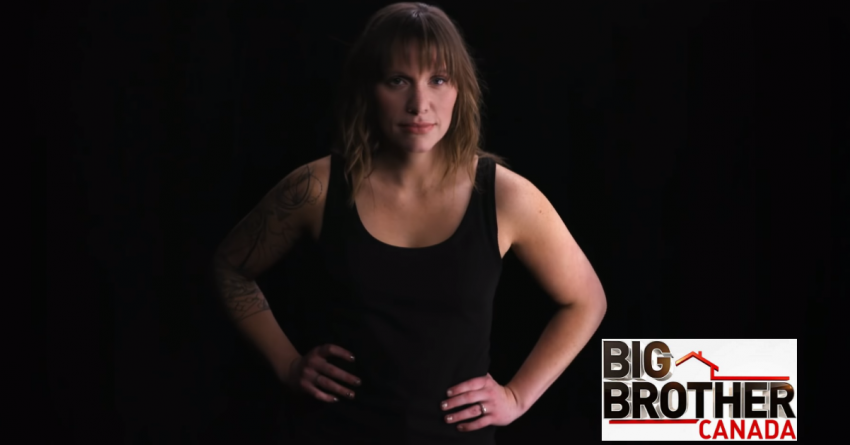 Sussex teacher Cory Kennedy (Meehan) in running to be final house guest on Big Brother Canada
GOOD LUCK CORY!!
**Voting has ended as of 4pm**
Tonight, we find out if 29-year-old Sussex teacher Cory Kennedy (Meehan) will be entering the Big Brother Canada House as it's final house guest this season — as well the only New Brunswicker in the house this season!
"Let's do this together. I'm gonna be your Girl. Let's do it!"
Last night during it's premiere, Big Brother Canada revealed that Canada would be voting between two "Secret Assets" to enter the house and be the 15th house guest. The voting is between Sussex-local Cory & Holly Noseworthy, an armoured guard from Newfoundland. Before being entering the house, the contestant must complete an "impossible mission."
The Big Brother Canada house currently already has two Newfoundlanders competing this season.
Wondering what Cory's up to a few hours before showtime? We can only imagine she's pumping the weights & getting ready for comps 😎 pic.twitter.com/6oTsHsSdDI

— Cory BBCan7 (@CoryBBCan7) March 7, 2019
Cory describes herself as a skilled & trusting house guest — who should also be feared. Having studied marine biology as well having a minor in Chemistry, along with being a math teacher, she feels she has the smarts to win. She says she is built for this game; with not only the brains but also social ability to succeed, & is a physical "beast" in the gym.
On Wednesday night, Big Brother Canada announced that a 15th (and final) house guest would enter in the house following a voting contest via their website. We find out tonight which of the two contestants will win the vote & be given an "impossible mission."
Canada, it's your job to recruit 1 of 2 assets who will have 24 hours to successfully complete an impossible mission in the house. If they fail then they will be immediately sent packing. Watch both their videos and then vote for your favourite: https://t.co/4xOj6foiFX #BBCAN7 pic.twitter.com/AB48iTdfYC

— Big Brother Canada (@BigBrotherCA) March 7, 2019
*Photo Source: Big Brother Canada