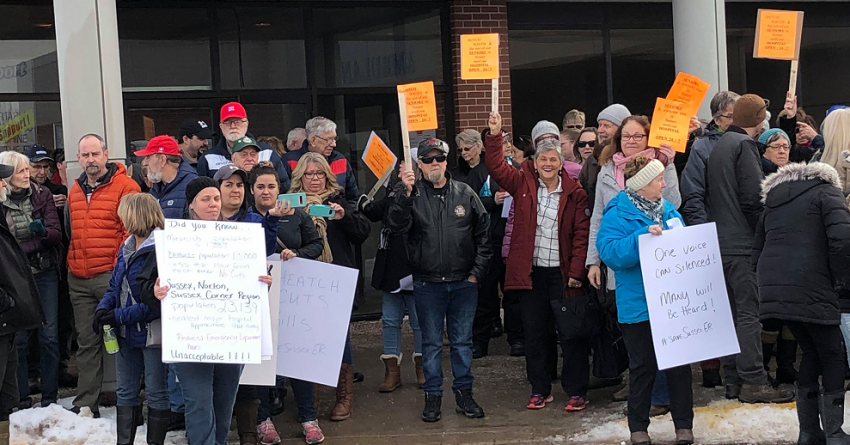 Sussex MLA Bruce Northrup does not support overnight ER cuts at town's hospital
This morning, Sussex-Fundy-St. Martins MLA Bruce Northrup took to social media to announce he does not support regional health authorities' decision to close community hospital emergency rooms during overnight hours.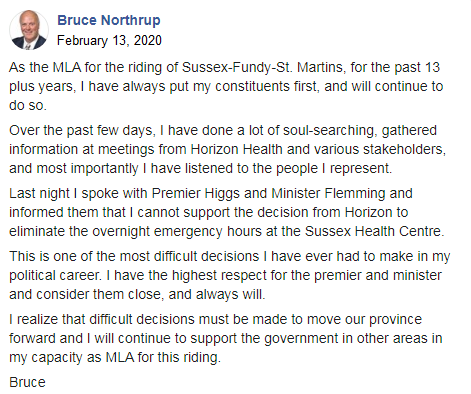 "…The six mayors [of the affected municipalities], my understanding, that they're having a conversation today… The Moncton ER, they're going to get the people from Sackville, they're going to get the people from north… So how is this going to help the ER situation? It's going to make it worse."
The announcement made earlier this week to reallocate resources to enhance access to services, improve quality of care, and make the health-care system more sustainable" also means emergency rooms overnight in Sussex, Sackville, Saint-Anne-de-Kent, Caraquet, Grand Falls, and Perth-Andover will be closed between 10pm & 8am — beginning March 11th.
(Listen below) Sussex Mayor Marc Thorne told K945 News he strongly believes Bruce's decision was right for not only his constituents, but for the community health care as well.
Thorne says the town has been in contact with mayors of other communities affected by these closures, and will be sharing thoughts amongst themselves trying to see what they can do to "help the province realize they may have perhaps made a mistake."
"The CEO of Horizon, Karen McGrath, was pretty emphatic that the changes are in place — that nothing is changing — but that will remain to be seen. We will continue to work diligently with our community, with our healthcare professionals, and with other communities to try and convince the province we believe a mistake has been made."
More info on changes coming: Government of New Brunswick