Tamagotchi 20th anniversary returning to stores soon; preorders available in select retailers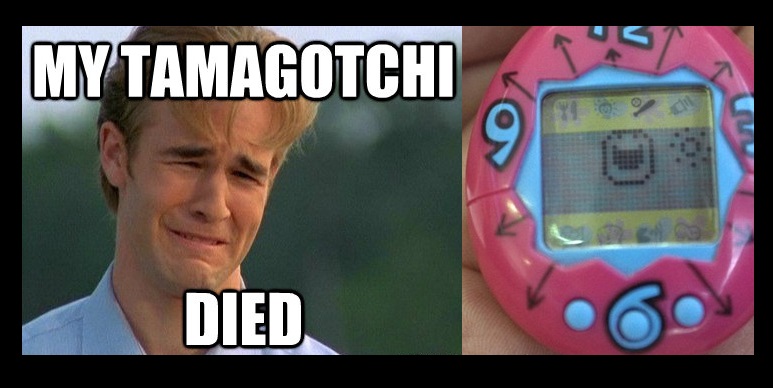 The late 90s/early 2000s were plagued with them — almost everyone had one (or at least a rendition). For some, it even became a way of life.
…For about 2 weeks. Then, they either died (and you mourned your heart out for that pet), or got boring. Their lifespan of 8 days seemed like months, though.
Bandai will be re-releasing six different designs of a Tamagotchi 20th Anniversary edition, which select retailers across North America are currently accepting pre-orders for — I preordered the Transparent Blue one online at Indigo. You can also now reserve them online at EB Games (this retailer will ship a random one of the 6 variations).
The one downside to the re-release — Screen sizes are 20% smaller than the original already-tiny size.
These Tamagotchis be available in stores November 5.